Macaulay Culkin Makes Rare Appearance And He's Looking Better Than Ever
Remember Macaulay Culkin? He was the fresh-faced, cheeky, and only slightly annoying star of many childhood favourites such as Home Alone, Home Alone 2, and Richie Rich.
Actually, a lot of people are equally as likely to remember him as a sort of haunted older version of himself - a poster boy for not becoming a childhood poster boy, if you will.
Well, get ready to eat those words, folks. Mac is back, and he actually looks great!
The 38-year-old (how did that happen?) appeared at the American Music Awards last night, where he presented the Favourite Male Artist Award to Post Malone.
He doesn't show his face that often, preferring to keep his life as private as possible, so naturally people were quite shocked to see him walking onto the stage.
Well, some people were shocked, others were just creating memes.
It's good to see him looking so healthy because a few years back there were great concerns for Macaulay's health after some pictures emerged that showed him looked pale, gaunt, and generally a bit dishevelled.
It had also been rumoured that this change in appearance was linked to problems with drug addiction, something that he has always vehemently denied.
He said: "No, I was not pounding six grand of heroin every month."
That's a pretty strong denial, right there.
For his part, he really seemed to enjoy himself last night, playing around for the cameras on the red carpet - perhaps he'll find his way back to our screens soon.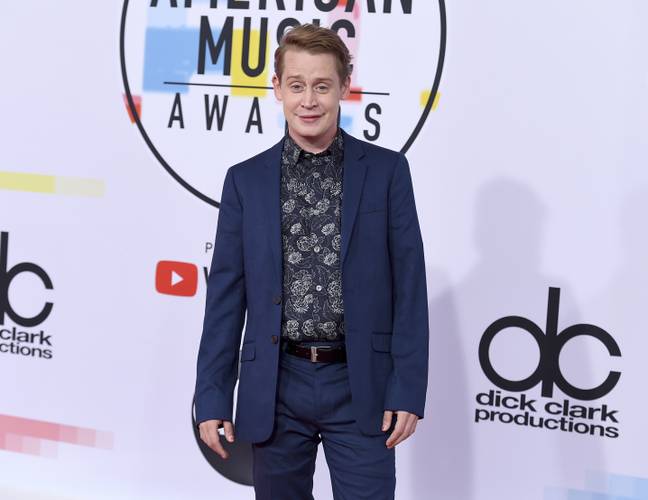 He has avoided the spotlight in recent times but has made a few TV appearances and performed with his pizza-themed Velvet Underground tribute band, 'The Pizza Underground'. Sure, why not?
Recently he filmed Changeland with Seth Green and his girlfriend Brenda Song, though that hasn't got a release date yet.
Elsewhere at the AMAs, BTS made history by becoming the first K-Pop band to receive an AMA, winning the Favourite Social Artist award.
Taylor Swift took home the big prize for Artist of the Year, beating the likes of Drake, Imagine Dragons, and Post Malone.
Despite the star-studded line-up, the show was stolen by Culkin, though. It's nice that he decided not to stay Home Alone.