A man has claimed it took Channel 4's First Dates an entire year to find him a suitable date.
Now, Jsky went down in First Dates history when he appeared on the show back in 2015.
The singer, real name Jason Warner, quickly became a fan-favourite and was even included in the show's book as one of the most popular ever dates.
But Jsky, 32, has now revealed that it took the Channel 4 show's producers a whole year to find him a match.
The Bury native ended up being matched with Alex Collins, a transgender woman from Essex.
Bewitched by their on-screen chemistry, Jsky had fans coming up to him for two years after the show aired asking if he and Alex were still together.
They weren't and never were an item, but Jsky and Alex got on so well that they've remained friends ever since.
First Dates casting agents approached Jsky, then 27, on social media about being on the show and were 'intrigued' that he had been single his entire life.
Jsky was invited for a screen test and told producers that although he identifies as gay, he was 'open to falling in love with anyone'.
In an interview with the Manchester Evening News, Jsky explained that his confidence had been left shattered years earlier when he suffered a cut to his head after having his drink spiked.
These days, Jsky is living his best life and has been in a relationship for over a year. Speaking in his new interview, he even revealed that when he first entered London's Paternoster Chop House, where the show is filmed, he thought all-star Maître d' Fred Sirieix was his date.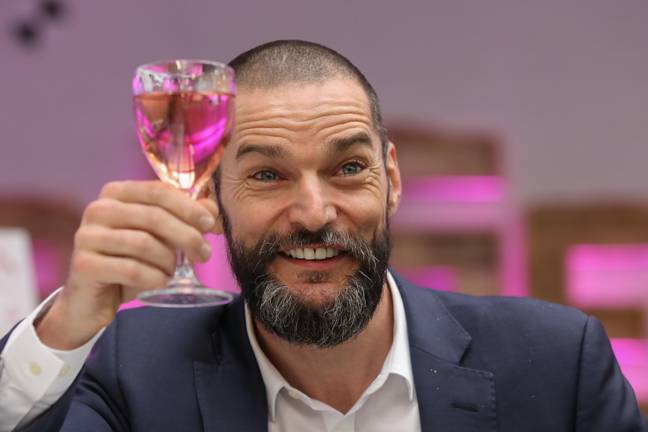 Jksy said: "I'd never seen an episode before and when I walked in I thought Fred was my date. I was buzzing, thinking 'this is a great show'."
He added: "I got a message on social media about coming on the show. Twelve months later I heard back to say they had found a match. The first thing they want to know is if you're still single.
"Alex was already there waiting for me and we were only at the bar for 15 minutes, but we were at our table for a few hours. They had to tell us that they needed the table but I wanted to order pudding."
Jksy went on: "Before First Dates there was a time I didn't feel I was ever going to find someone. I'd been through a horrible experience and I felt vulnerable.
"Appearing on First Dates really helped me to start to truly love myself."