Jake Paul and Andrew Tate have finally met face-to-face.
The pair of internet stars appear to be lining up a fight, with them seen standing up to one another bare-chested in a gym.
Sharing the clip to Twitter, Paul wrote: "Negotiations."
Paul and Tate have had a bit of a back and forth over recent months, with the former Disney kid branding Tate's fans 'virgins'.
Speaking to his brother Logan on his Impaulsive podcast earlier this year, the 25-year-old hit out at the former Big Brother contestant's catchphrase 'what colour is your Bugatti?'
Paul said: "I just think it's funny that the 'Top G' is a fanboy. He runs with this whole thing like 'what colour is your Bugatti?'"
He then aimed his next barb at Tate directly: "Andrew, it's not cool to tell kids that they need a Bugatti to be cool."
But the bad blood runs deeper than those comments.
Back in 2021, Tate, a former kickboxer, offered the younger Paul bother $3 million ($AUD 4.2 million, £1.7 million) for a sanctioned fight, claiming the he needed a 'reality check'.
In a video posted online, the controversial figure said: "Jake Paul, it's clear to me you are desperate for a reality check. Let me explain something to you about combat sports.
"There are a whole bunch of men out here who will never be as famous as you, will never make the money you've made — who would kick the living f**k out of you. I'm one of the lucky ones. I made a little bit of money. I don't have 50 million to bet with you, but I do have 3 million to bet with you."
However, Paul, who now boasts a perfect record of 6-0 since turning professional, told his brother that he didn't think Tate would actually take a fight with either of them.... and the reasoning behind it is brutal.
"I don't think he gets in the ring with one of us," Paul admitted.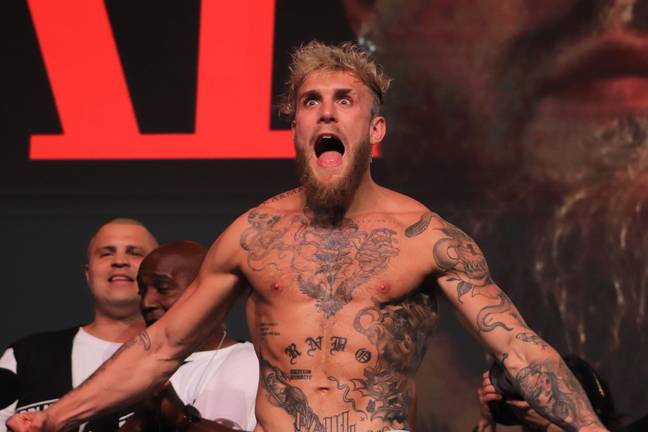 "It's too big of a risk for him. He's 'alpha male', right? That's his whole entire thing."
He added: "And when he loses - he will lose to either one of us he fights - his whole schtick and all the women will be like, 'Yeah!' and his whole schtick goes out the window."
Well, it looks like fans might actually get to see who would come out on top, if Paul's latest video is anything to go by.
And there seems to be a fair bit of excitement around the potential bout.
Commenting on the post, one user said: "Well, this one is interesting."