Jon Bernthal confirms return as The Punisher for Daredevil: Born Again
It's the news many of us had hoped we'd hear one day but feared we may not: Jon Bernthal is set to return as The Punisher.
Yep, the actor who embodied the role for over two dozen episodes before it was cancelled back in 2019 is back. Here's a trailer for the last series:
Sadly for many, the cries fell on deaf ears and it seemed as though they'd have to settle for watching the series back on repeat.
That was until today, because sources have now told the Hollywood Reporter that he is reprising the role of Frank Castle for the new Marvel series, Daredevil: Born Again.
Bernthal is set to join British actor Charlie Cox and Vincent D'Onofrio in the hotly-anticipated series, which is slated to start shooting in New York later this month.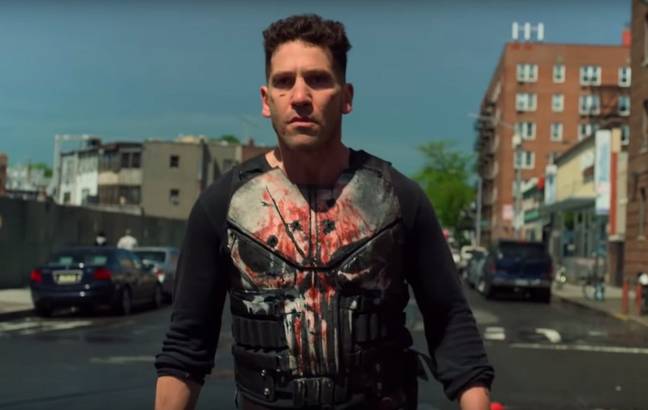 The new series is based on the classic Daredevil story from 1986, which was written by Frank Miller.
However, though it's not been revealed how just yet, apart from the appearance of the Punisher, it will differ from the original plot.
Not only that, while other Marvel series tend to be between six and nine episodes long, Born Again will span an impressive 18 eps.
Like the Punisher, Cox's character was cast aside in 2018, with fans hoping he would return to their screens at some point.
Speaking previously about the revival, Cox said this Daredevil revival had been helped by the fans who posted a seemingly incalculable number of social media posts begging for him to return to the big or small screen.
"Whatever happens to my career going forward from this point on, I owe most of it to the 'Save Daredevil' campaign," Cox explained to Marvel.com.
"That even when I had lost hope years ago, they did not, and they continued to campaign and support.
"And over the years, I've met many of them, and they're such an enthusiastic, passionate crowd."
Not everyone will be returning for the new series, though.
According to sources, Deborah Ann Woll and Elden Henson, who played Karen Page and Foggy Nelson, respectively, in The Punisher, are not believed to be back.
It's not yet clear whether they will be recast, with other actors taking on the roles, or just axed all together.
LADbible has reached out to Marvel for comment.
Featured Image Credit: Everett Collection Inc / PictureLux / The Hollywood Archive / Alamy
Topics: TV and Film