Jordan Peele Says He Isn't Ruling Out Making A Get Out Sequel
ABC News reports while appearing at a Q&A for his latest film Nope, the comedian and writer was asked about making a follow-up to the critically-acclaimed 2017 film.
Peel responded: "Never say never. There's certainly a lot to talk about left."
Get Out followed Chris Washington (Daniel Kaluuya) meeting his girlfriend's parents for the first time in upstate New York.
While they seem a little quirky to begin with, Washington discovers they have a horrifying system of 'transplanting the brains of old people into others' bodies, granting them preferred physical characteristics and a twisted form of immortality'.
It's been called one of the best films of the 21st century, so news of a sequel has obviously delighted fans around the world.
One user wrote: "YESSSS."
A third person: "Get Out 2: Empire Strikes back, where the evil white people resurrect Hitler."
I mean, I'm not going to lie; that sounds like a pretty epic film.
While some were excited by the notion of a potential sequel, others slammed the idea, with one person writing: "No reason for that."
While another said: "This movie doesn't need one pls no."
While Get Out works as a great stand-alone film, if Peele believes there could be a second film, we trust his genius.
In the same interview, Peele also teased that the movie could be used as a launch pad for a film series exploring similar societal issues.
He said: "I feel like I'm off to the races.
"I just don't know if I could limit how many films I have that are me.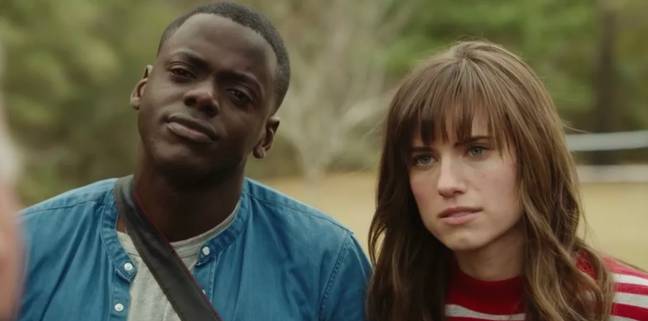 "I'm starting to lose sight of what I would be doing if I wasn't doing movies like this. So I would say the project has extended."
However, it could be a while if a sequel were ever to hit cinemas, as the 43-year-old is in high demand right now.
He's currently promoting his next film, Nope, and has another film in the pipeline.
The synopsis for Nope is stated as: "After random objects falling from the sky result in the death of their father, ranch-owning siblings OJ and Emerald Haywood attempt to capture video evidence of an unidentified flying object with the help of tech salesman Angel Torres and documentarian Antlers Holst."
Peele is writing and producing the upcoming film Wendell & Wild, which will be a stop-motion animated dark fantasy comedy horror film.
The film will centre around two scheming brothers voiced by Peele and his long-time collaborator Keegan-Michael Key, who enlist the help of a 13-year-old to summon them to the Land of the Living.
The film will be directed by Henry Selick (The Nightmare Before Christmas), his first feature film since the 2009 smash hit Coraline.
Featured Image Credit: Parisa Afsahi / Sipa USA / Alamy Stock Photo. Universal Pictures.
Topics: TV and Film, Celebrity