The Last Of Us fans stunned at TV scene that directly mirrors game in comparison footage
The Last of Us viewers have been left stunned by the incredible attention to detail of the new HBO show, having spotted a scene in the series that directly mirrors the game.
Fans have shared a side-by-side comparison of a scene in Joel's apartment, which sees him and Ellie begrudgingly starting to get to know one another before setting off on their adventure. Watch the sequence here:
Adapted from Naughty Dog's 2013 video game of the same name, The Last of Us follows smuggler Joel (Pedro Pascal) as he's tasked with transporting 14-year-old Ellie (Bella Ramsey) across a post-apocalyptic America - 20 years after modern civilisation - was destroyed by a zombie infection.
Pascal's Joel is a man of few words, world-weary from years of living in the misery of a military-controlled Boston – and the profound loss he feels after so many loved ones have been taken from him as a result of the devastating outbreak.
By contrast, Ellie is loud and inquisitive after growing up as an orphan in a military preparatory school – a curiosity that often comes across as obnoxious, as evident from Joel's sighs.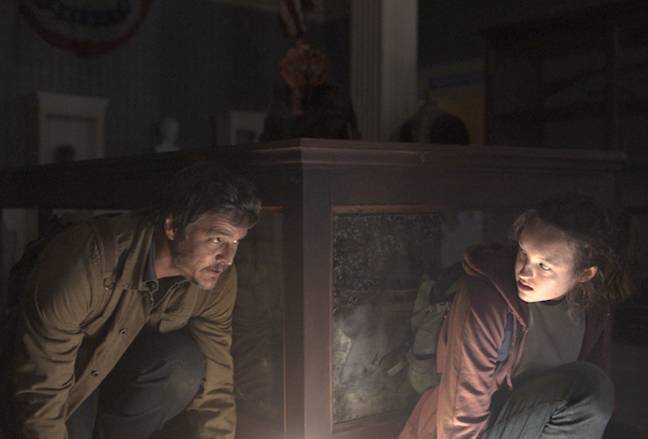 After the pair meet, they make a pit-stop at Joel's apartment before heading off on the road, with Joel slumping on the sofa as Ellie asks what he's doing.
"Killing time," Joel replies.
Ellie hits back: "Well, what am I supposed to do?"
A weary Joel, whose eyes are already closed, then tells her: "I'm sure you will figure that out."
After a pause, Ellie grabs a book from the table and goes to take a seat – flatly telling him that his watch is broken, before silence resumes.
After watching the exchange, fans noticed how it mirrored the action of the game almost frame for frame, with one person tweeting: "The amount of feelings that I had on this scene."
Someone else commented: "Literal perfection."
A third added: "I smiled so much at certain scenes. Especially the car scene in the beginning. The camerawork was damn near identical as the game."
A fourth said: "Like this is how PERFECT this adaptation is! And there are dozens of these kind of perfect layovers."
Indeed, it's not the only like-for-like scene in the first instalment - far from it."
Sharing a similar comparison of a scene in which Joel, daughter Sarah (Nico Parker) and brother Tommy (Gabriel Luna) are trying to flee in a car, one user said: "This #TheLastOfUsHBO clip is wild. @IamGabrielLuna sounds remarkable as Tommy and Nico Parker also seems phenomenal as Sarah. Had to watch twice to realize the audio wasn't from the game. Whaaaaat!?"
Another moment between Joel and Sarah that appears later in the episode has also been doing the rounds online – yet again because it so closely mimics the same poignant moment in the game.
"I was literally the Leonardo DiCaprio meme pointing at the tv the whole time," one other fan joked.