Jonathan Groff says Mindhunter might not be completely dead.
The star of the incredible Netflix series suggested a third season could one day make it to the small screen and fans have gone cautiously wild.
The show follows Groff's character Holden Ford as he and Bill Tench (played by Holt McCallany) create a psychological profile of serial killers.
It's based on the 1995 book Mindhunter: Inside the FBI's Elite Serial Crime Unit, written by John E. Douglas and Mark Olshaker, which focused on the real-life method that federal investigators created to find serial killers before they pounced on their next victim.
Only two seasons of the show have been released and they were unbelievable.
The second ended on a cliffhanger and naturally everyone wants to know what happens to Ford, Tench and the whole team (as well as the killer that has been foreshadowed since day one).
But another instalment has failed to get off the ground.
While many of us have simply come to terms with the fact that we'll never get a third season, Groff says it's not completely out of the realm of possibility.
Speaking to Jimmy Fallon, the actor was asked what was more likely to come to fruition: Frozen 3 or Mindhunter season 3.
He replied: "I feel like, even though those projects seem very different, Frozen and Mindhunter, I feel like a third Frozen and a third season of Mindhunter are equally possible."
Well. That is certainly spicy.
One person reacting to the comment said on Reddit: "Don't do that… Don't give me hope."
Another added: "Don't go breaking my heart."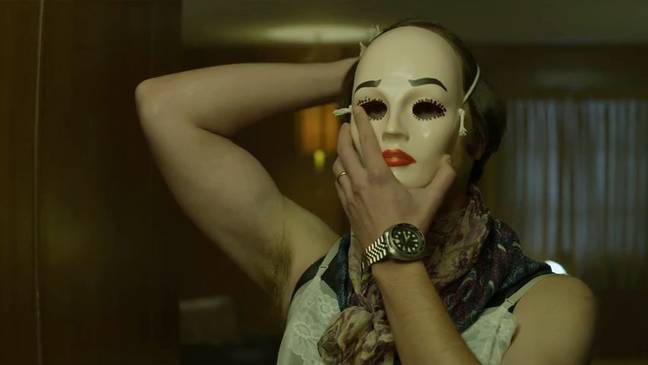 The show's creator, David Fincher, explained in a 2020 interview why he isn't rushing to make a third season.
"Listen, for the viewership that it had, it was an expensive show. We talked about 'Finish Mank and then see how you feel', but I honestly don't think we're going to be able to do it for less than I did Season two," he told Vulture.
"And on some level, you have to be realistic about dollars have to equal eyeballs."
He went on to say that making the series was a mammoth task and took a lot of time and effort, saying he would spend around seven months a year making it.
He explained: "Mindhunter was a lot for me. We had done the first season of Mindhunter without a showrunner, with me pinch-hitting on a week-by-week basis.
"We started getting scripts for the second season, and I ended up looking at what was written and deciding I didn't like any of it. So we tossed it and started over."