Mark Ruffalo has hinted that he's ready for the chance to star in his own solo MCU film with a potential World War Hulk movie a highly sought-after prospect for Marvel fans.
The 54-year-old actor was present on the red carpet for the premiere of the Disney+ series She-Hulk: Attorney at Law which featured Ruffalo in a cameo role.
Speaking to Entertainment Tonight the Hulk star was asked about potential easter eggs that the series might reveal leading to a potential film.
The interviewer hinted at a potential Marvel film based on the iconic World War Hulk comics, and Ruffalo's response was as emphatic as possible.
Ruffalo replied: "Anytime they want to do it, I'm here."
Let's get it done Marvel.
The Hulk character has been the only member of the Avengers team to not get their own solo project since phase one of the Marvel Cinematic Universe.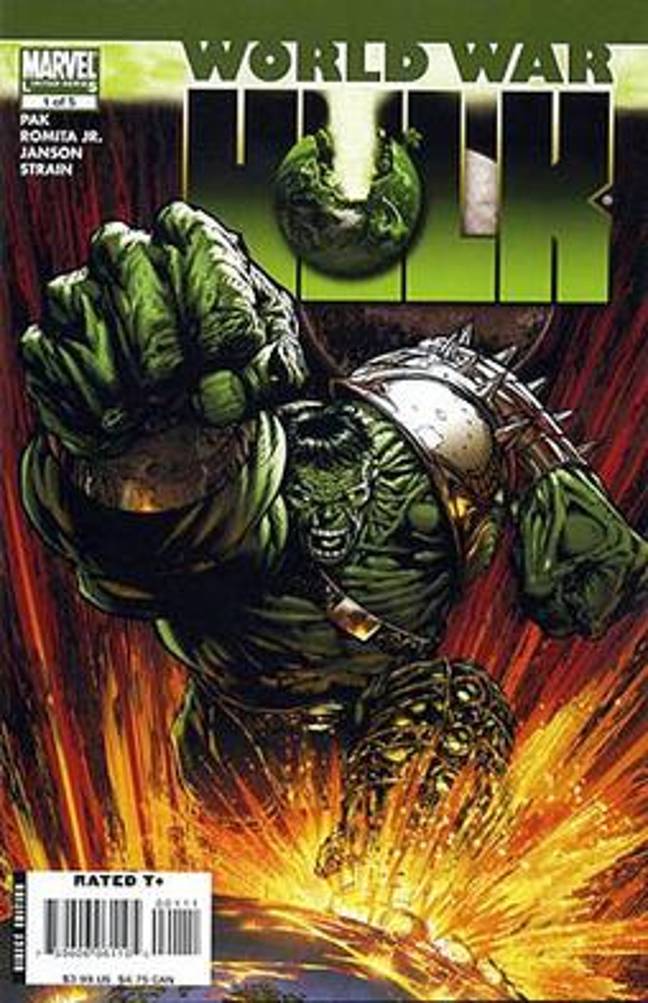 Mostly because Universal still owns the rights for the character, and while Disney and Marvel can still develop movies starring the character, Universal has the first refusal to distribute the project, according to The Direct.
However, Reddit user u/vidoardes shared evidence that Disney may be due to regain the rights in June 2023.
They cited an SEC agreement for the 15-year agreement commencing from the moment The Incredible Hulk hit theatres in June 2008.
So Disney and Marvel fans could be in store for a huge Hulk film in the next couple of years.
World War Hulk was a legendary comic storyline for the character that ran from May to November 2007 and included multiple titles in the series.
It featured the likes of the Avengers, and Fantastic Four, and shows Hulk's intent to seek revenge on the Illuminati.
Some of the storyline was used in Thor: Ragnarok, however, there's a heap more material to explore for the big-green guy.
However, some fans online questioned whether the serious character arc would even fit the MCU's version of the Hulk character.
One fan said: "He does know Hulk would actually need to be serious and not a goof for something like that right?"
Another said: "There's no going back from the direction they've taken Hulk in the MCU… Seeing the 'incredible Hulk do yoga was the final straw."
Whilst one fan disagreed, saying: "Every(one) saying it's 'too late' is wrong, Hulk is a character with multiple personalities. All they have to do is get him angry enough for Banner to lose control again, quite simple actually."
She-Hulk: Attorney at Law is set to premiere on Disney+ on August 18.