Mark Wahlberg Still Has The Foot-Long Prosthetic Penis He Wore In Boogie Nights
In a recent interview, Mark Wahlberg has revealed that he still has the prosthetic penis he wore in Boogie Nights.
The hit 1997 Paul Thomas Anderson movie sees Wahlberg play rising porn star Dirk Diggler.
Now, 25 years after the film's release, Wahlberg has answered a question many have pondered: what happened to the foot-long prosthetic penis he wore in the movie?
Speaking to Ellen DeGeneres on Tuesday (12 April), Wahlberg answered the question that's been playing on everyone's minds, the Independent reports.
DeGeneres asked: "Is it true that you still have the prosthetic you wore in Boogie Nights?"
Wahlberg replied: "Yes, yes. It's in a safe locked away.
"It's not something I could leave out. All of a sudden my kids are looking for a spare phone charger and pull that thing out and go, 'What the heck is this?!' It wouldn't be a good look."
The Father Stu actor went on to say that he thinks his daughter, 18, might have seen the film but didn't talk to him about it and that's probably a wise choice.
Wahlberg was low-key about his involvement in the movie that went on to bag multiple Oscar nominations.
He said: "The expectations were so low when I started acting. You do something remotely interesting, 'Oh my god, he's fantastic!'
"Next thing you know, they nominate me for an Oscar and I didn't even do anything.
"But I definitely worked harder than everybody and I wanted to make sure that I could prove to filmmakers that I was capable of doing the best job for them and I would do anything for them."
Wahlberg has a track record of putting his all behind the movies he's involved with, whether that's Boogie Nights or his upcoming film Father Stu.
Wahlberg not only stars in but helped produce the movie that tells the real life story of Father Stuart Long - a former amateur boxer who discovered his calling as a Catholic priest.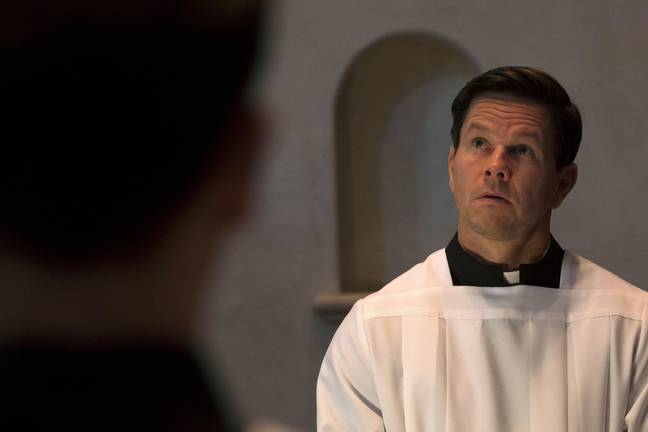 In another recent interview, Wahlberg called the film the 'most important' of his incredible career.
Speaking in an interview with Today, the actor said: "I was at a pivotal time in myself, in my own spiritual journey, and it's certainly the most important film I have ever done.
"Obviously, it's the greatest role that I ever got to play. It's the first time I really had to go the extra mile to get a movie made. I've had many turning points, eye-opening experiences, things that I've learned that have just kind of touched me and helped me get to the position that I'm in now."
Father Stu is set to hit cinemas in the UK on 13 May 2022.