Ryan Reynolds' Netflix Time-Travel Blockbuster Already Tipped To Be Movie Of The Year
Ryan Reynolds' new Netflix time-travel flick hasn't even dropped yet, and it's already tipped to be the movie of the year. You can watch the trailer below:
Marvel stars Zoe Saldaña and Mark Ruffalo and 13 Going on 30's Jennifer Garner star alongside Reynolds in The Adam Project.
Then there's Shawn Levy in the director's seat, whose name you'll recognise as one of the producers on Netflix's hit series Stranger Things.
The filmmaker is sticking to his sci-fi expertise with his latest project, which sees Reynolds play Adam, a time-traveller who crashes into the past trying to save the future.
He then happens to meet his 12-year-old self, played by newcomer Walker Scobell, and sets out to find his late father (Ruffalo) in the hopes of getting back to his own time.
If the trailer is anything to go by, sci-fi fans are sure to be thrilled as the movie looks like an action-packed affair with space crafts, gadgets and Reynolds just generally being hilarious.
Speaking of which, this week the Deadpool star shared a comment on Instagram from someone who saw a screening of the movie.
The fan wrote: "Ask me again in December and I'll still be saying The Adam Project is the best movie of 2022.
"You do not want to miss this."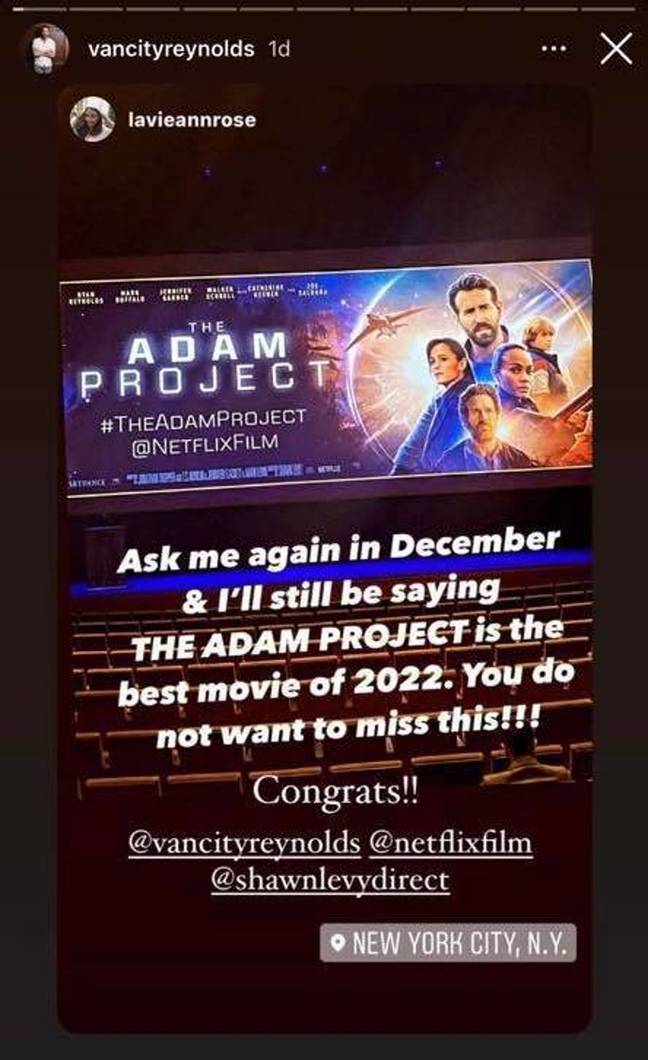 Meanwhile, Netflix shared the trailer while posing the questions that the film seeks to explore: "Have you ever wondered what it would be like to go back in time to visit your childhood self?"
It's safe to say that fans are hyped about the upcoming flick, with one writing: "Anything with Ryan Reynolds in it will be good."
A second commented: "I would love to go back in time and visit my childhood self."
A third said: "Freakin' excited about this @netflix.
"#TheAdamProject is going to top charts 100 percent because of Scobell. What was that other person's name? Oh, @VancityReynolds too."
Alongside the stellar cast and plot, The Adam Project is family friendly, and is said to be reminiscent of 80s sci-fi adventure classics such as E.T. the Extra-Terrestrial and Back to the Future.
Yep, it sounds like Netflix is onto a winner with this one. And the great news is you don't have long to wait, as the movie will be available to stream from 11 March.