Jenna Ortega is set to make a comeback as everyone's favourite morbid high schooler as Netflix has confirmed Wednesday is returning for a second series.
Break out your cello and brush off your typewriter because Wednesday is officially heading back to Nevermore!
The first series of the Addams Family spin-off took the world by storm as it arrived on Netflix last year, and as it became one of the most successful series ever on Netflix, Xavier wasn't the only one left questioning whether Wednesday would be making a comeback.
Many fans were hopeful the gothic teenager would return to share more adventures, and now Netflix has not only confirmed the news, but also released a teaser to go along with it.
The clip appears to show the Addams family's iconic hearse returning through the Nevermore gates, weeks after Wednesday managed to save the school from what's probably best described as a reanimated corpse with a grudge against people who are different.
She recalls her intense adventures after arriving at the school, remembering how she was 'hunted', 'haunted' and even 'mimicked millions of times across the internet'. Well, it was hard to ignore that dance, wasn't it?
"It's been torture," we hear her say, before seeing the character smirk and offer a 'thank you'.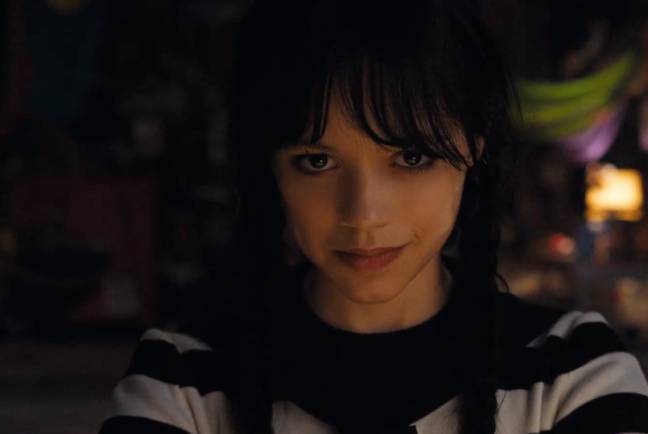 The teaser promises viewers 'more misery', more Thing and of course more Ortega - we just have to hope her delightful roommate Enid will be back to offer a bit of reprise from all the darkness Wednesday introduces wherever she goes.
More than 182 million households have seen the Netflix series since its debut in November 2022, so needless to say, fans are excited about the news.
One fan responding to the clip to say: "I was literally gonna end my Netflix subscription if Wednesday got cancelled."
Another commented: "Yay! This made my Friday."
In an interview about the return of the show, creators and showrunners Alfred Gough and Miles Millar told Tudum: "It's been incredible to create a show that has connected with people across the world. Thrilled to continue Wednesday's tortuous journey into season two.
"We can't wait to dive head first into another season and explore the kooky spooky world of Nevermore. Just need to make sure Wednesday hasn't emptied the pool first."
Only time will tell what chaos will fall upon Wednesday this time, but at least she's already proven that she can handle pretty much anything that comes her way!