Ryan Reynolds describes his own death as 'finally closing his eyes to this mortal dumb show'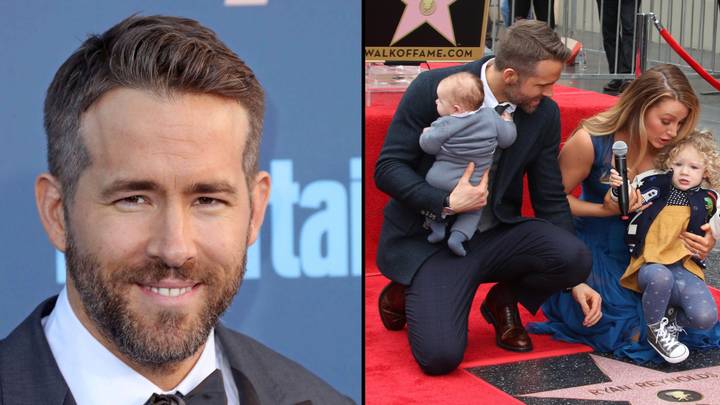 Ryan Reynolds is just as fed up as the rest of us, it would seem, from the way he's just described his own death.
The Deadpool actor had been speaking about whether or not he ever plans to take Wrexham FC public when things wound up getting a little dark, and describing his passing as 'closing my eyes to this mortal dumb show'.
It's hard to know whether Ryan was just having one of those days or if this is how he typically feels about life, but you can't say it wasn't relatable.
Speaking to The Money Channel, Reynolds said that taking Wrexham FC public 'has never come up or been discussed.'
He continued: "I know it sounds cliché but Wrexham is genuinely one day at a time.
"I'd say that, of course my family being the second, Wrexham feels like my third beating heart.
"I love every aspect of it and I'm having the time of my life. And it's something that I hope I'm involved with until I finally close my eyes to this mortal dumb show."
And that's all the Wrexham co-owner has to say about that.
As grim as it was, at least the family shout-out was a lovely touch.
All in all, though, Ryan is likely flying high at the moment as he and co-owner Rob McElhenney celebrate Wrexham winning the National League and promotion back to the English Football League after a 15-year absence.
The two actors joined crowds, players, and supporters in an open-top bus parade this week to celebrate the enormous victory.
Meanwhile, the two have put in a 'serious' offer to Wales football star, Gareth Bale, to come out of retirement and join their club for the next season, though their offer was swiftly rejected.
"I think there's seriousness from our side, but I don't know that there's seriousness from his. I think he's happy," Rob told S4C.
Ryan added: "I'm also weirdly happy for him to do exactly what he wants to do with his life.
"He's given up so much for a sport that he loves."
He continued: "It's fun, though. I like that we can kind of do some stuff that's a little outside the box of convention when it comes to goofing around.
"I didn't think Ben Foster would be coming over and he did."
Ryan is so dedicated to his 'third beating heart' that he and his wife Blake skipped this year's Met Gala - an event that they're normally the stars of.
When asked by Hollywood Access if he planned to attend this year, Ryan had simply replied: "We'll be in the UK. We have Wrexham business to deal with."