Ryan Reynolds is continuing his ongoing trolling of his pal Hugh Jackman - this time by gifting him a framed photograph of himself.
To mark Jackman's first night in a Broadway production of The Music Man, Reynolds left a little gift in his dressing room - a black and white photo, a framed sketch portrait and a note that read: "Hugh, good luck with your little show. I'll be watching."
Jackman shared his new presents on Instagram, writing: "I have the most amazing friends. Gorgeous flowers, champagne and heartfelt well wishes. I am blessed. And then … there's him."
As ever, fans were delighted with the trolling efforts from Reynolds.
Commenting on the post, one person said: "There's just no escaping him is there! What a fantastic friendship to have though. Make sure you return the compliment one day."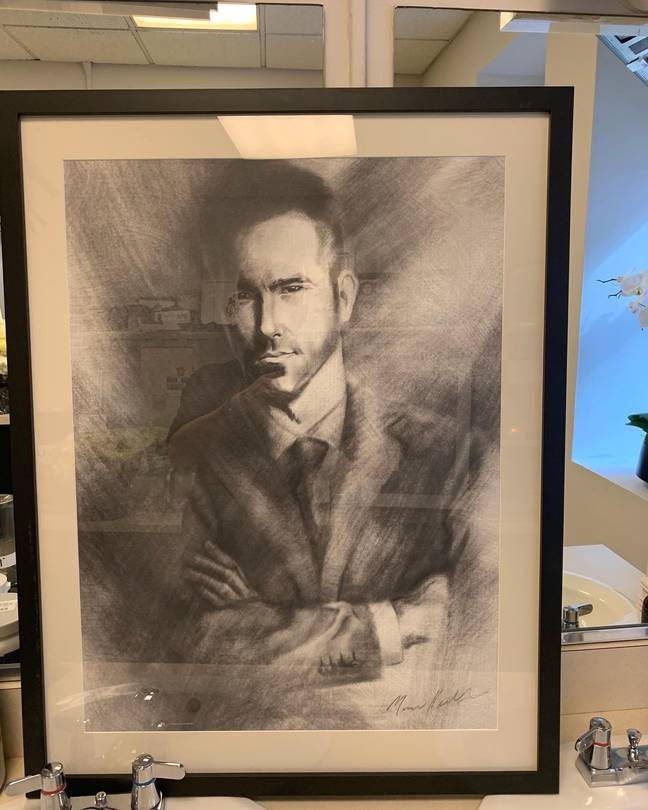 Another wrote: "Seriously... you couldn't ask for a better gift."
While a third commented: "I hope it never ends!!! Absolutely hysterical."
This joke is just the latest in a long line between the pair, with Jackman quick to dish out his own trolling efforts when he gets the chance.
Last year, he threatened to buy a rival football team with the sole purpose of defeating Ryan Reynolds' Wrexham AFC.
In case you missed it, Reynolds and Rob McElhenney bought the Welsh club in February last year - and the sale presented a prime trolling opportunity for Jackman.
When LADbible put it to the Aussie that he could take over his own British football club, purely to defeat Wrexham, he replied: "I had never considered it - until just that last bit of that sentence."
Warming to the idea, Jackman suggested he could buy Norwich and the two teams could got head-to-head in a winner-takes-all match.
Jackman went on: "Let's get that game together. That'd be fun.
"And then maybe Ryan and I could just make it a little side wager. Like, everything; let's just put everything that we own and love - families, kids, everything - on the line. And let's get Norwich playing Wrexham."
Responding to Jackman's proposition, Reynolds told LADbible: "I don't think that's a wise idea.
"I mean, you know, Hugh has the business acumen of a slug. So I don't think that would go over very well."
He added: "I would back Wrexham to beat just about anybody, if you just give us a little time."