Scarlett Johansson says Avengers set felt like a 'big sausage party'
Scarlett Johansson admitted on Gwyneth Paltrow's podcast that the Avengers set felt like a 'big sausage party'.
The Marvel Cinematic Universe franchise actresses had a fun chat on a video call where they squashed a significant rumour from their Iron Man 2 shooting days.
Johansson made an appearance on her MCU fellow co-star, Paltrow's popular GOOP podcast on Tuesday, 18 April.
It had come to light that Paltrow, who played Pepper Potts, and Johnson who starred as Black Widow didn't get along on the sets of the Marvel movie.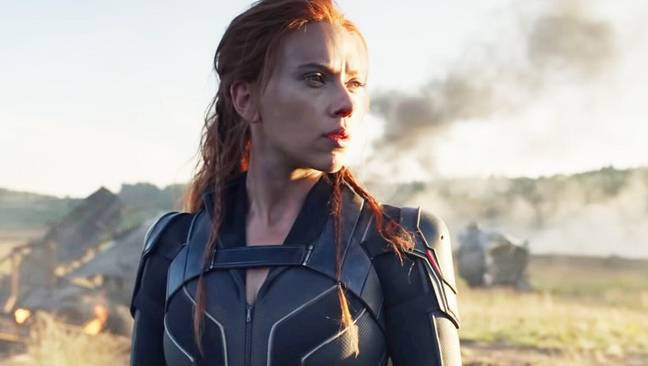 Back in 2010, the Seven actress told People magazine in an interview where she addressed the 'lame' rumours about the ongoing feud between her and Johansson.
Paltrow said: "People tell me, "Oh you had a fight'. They're pitting you against each other and I just think, "Why do we need to make a problem between women?"
"I think that's the part that's lame.
She further added: "I adore Scarlett. I loved having her on set."
The Pepper Potts famed actress gushed about Johansson's 'humour' and how she finds her 'funny'.
Paltrow said: "She is really funny. She swears a lot. She has a dirty sense of humour. She loves to cook. She's like a girl after my own heart."
However, the duo assured their fans that 'everything is fine' by having a frank and unfiltered podcast chat.
Paltrow went on to ask Johansson: "People ask me, 'Is it true that you and Scarlett Johansson didn't get along on Iron Man?"
The Black Widow actress quipped: "Is that a rumor?
"You were so nice to me on that movie. I was so petrified."
She further added: "You were so nice to me! You could've been awful. I was so out of my comfort zone on that movie,' she continued. 'I'd never done anything like that before. Plus, you had established such deep friendships."
The Lost in Translation star replied: "You kept telling me that, then I experienced that later on. When I did Avengers. I was one of the few [women]… it was like a big sausage party."
The Marvel fame actresses were chuffed to be part of the blockbuster franchise, and Paltrow was quick enough to express that it was 'new' for her.
She said: "It was fun to be in something that resonated so deeply with people culturally.
"I had never been in that kind of a blockbuster franchise thing either. It was new for me. But then you went on and did all of those huge films."
Johansson, 38, joined the MMU as Natasha Romanoff - better known as Black Widow - back in 2010 with a role in Iron Man 2, and reprised the role for The Avengers, Captain America: The Winter Soldier, Avengers: Age of Ultron, Captain America: Civil War, Avengers: Infinity War, and Avengers: Endgame.
Paltrow reprised her role as Tony Stark's assistant, Pepper Potts in the MCU franchise.