Netflix viewers horrified at 'disgusting' new true crime cult series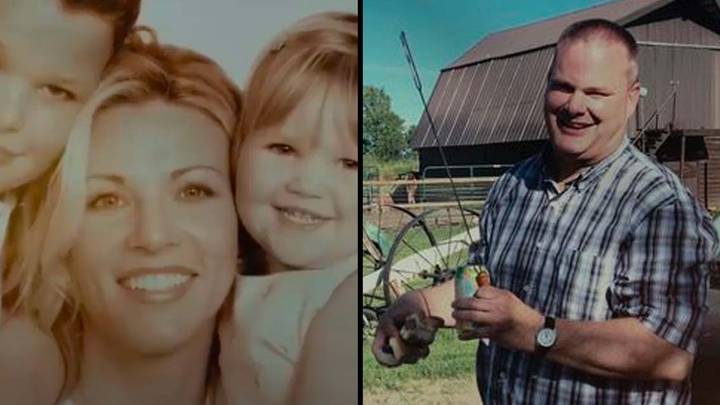 Netflix viewers have been left horrified by a grisly new true crime series. Have a look at what's got tongues wagging:
The streaming service has been relentlessly pumping out true crime in a bid to meet our seemingly insatiable appetite, and this new three-parter has surged to number two in the UK trending TV programmes chart at the time of writing.
It tells the story of Lori Vallow - which really has to be seen to be believed - with the docuseries setting out to explain how this seemingly normal woman became 'the most notorious mother in America'.
Since its release on Wednesday (14 September), viewers have been shocked by what they've seen.
Taking to Twitter, one person wrote: "Just finished Sins of Our Mother about Lori Vallow and it's f***ing disgusting what these religious cults do to peoples brains.
"I hope she gets deprogrammed and really feels the weight of what she's done."
Another said: "Every time I think I've seen the craziest FLDS [Fundamentalist Church of Jesus Christ of Latter Day Saints] documentary I get shocked by an even crazier one.
"Sins of our Mother is absolutely insane."
A third added: "Watching the Lori Vallow doc Sins of our Mother, this THIS is why religion is so damn dangerous.
"F***ing scary that any belief can get you to that point."
If anyone doubts the absolute power that a cult has over a persons actions, beliefs and the extent they are willing to to go for their beliefs. I urge you watch the the documentary on Netflix about Lori Vallow. (Sins of our Mother). Its beyond disturbing.

— rubyb323🔯 (@RubyB323) September 14, 2022
I've always heard people mention the Lori Vallow story but never followed it. Watching the Netflix documentary Sins of Our Mother. Only on episode 2 but wow 😵‍💫 pic.twitter.com/LWUYTId4F8

— iCkEdMeL ☀🔎🔥 (@iCkEdMeL) September 15, 2022
The synopsis reads: "Lori Vallow was known to friends and family as a devoted mother of three, a loving wife, and a woman of God.
"But over the past three years, something went very wrong: Now Lori is in jail, waiting to stand trial for conspiracy to commit murder and first-degree murder in connection with the deaths of her fourth husband, her fifth husband's wife, and her two youngest children.
"For the first time, Lori's surviving son Colby steps forward to provide exclusive insight into his family's backstory as well as their present-tense narrative as Lori faces justice.
"At the heart of this three-part series is a single burning question: how did a seemingly normal woman become the most notorious mother in America?"
You can watch it on Netflix now.