Taika Waititi Said Making Fan-Favourite Thor Character Gay Was 'Really Beautiful' In This Day And Age
*Spoilers for Thor: Love and Thunder below, so be warned!*
We haven't seen Thor since he jetted off into space with the Guardians of the Galaxy at the end of Avengers: Endgame in 2019 so it's good to catch up with Chris Hemsworth's hammer-wielding hero.
Taika Waititi is back in the director's chair and he's also starring in the movie as Korg, a rock monster who teamed up with the god of thunder in Thor: Ragnarok.
Fans quickly took to Waititi's CGI character, loving him for his incredibly optimistic attitude and funny lines, especially his bluntness when talking about Thor's personal issues.
Now it's been revealed that Korg is gay, as he said he was raised by two dads and his species reproduces by two guys sharing a 'special handshake'.
Near the end of the film Korg himself is shown to be partnered with another Kronan (his rock monster species) like himself, and sharing a little baby with his partner.
The man himself has explained the revelation that Korg is gay, speaking about the arc his own character got to go on during the movie he directed.
Waititi said: "In this day and age it's a really beautiful story.
"It's where we want to be, where nobody notices and it's not a talking point, and it's just accepted."
Some fans are having a bit of a grumble about it, and those complainers who actually have a point worth mentioning are wondering why Korg said he had a mother back in Thor: Ragnarok.
Back then, our introduction to the lovable character was as a revolutionary who failed because nobody turned up for his revolution 'except for my mum and her boyfriend, who I hate' due to a lack of pamphlets printed.
Then again, it's a really minor detail in a scene about a Norse god chatting with a giant rock monster, so it's probably not much to get hung up on.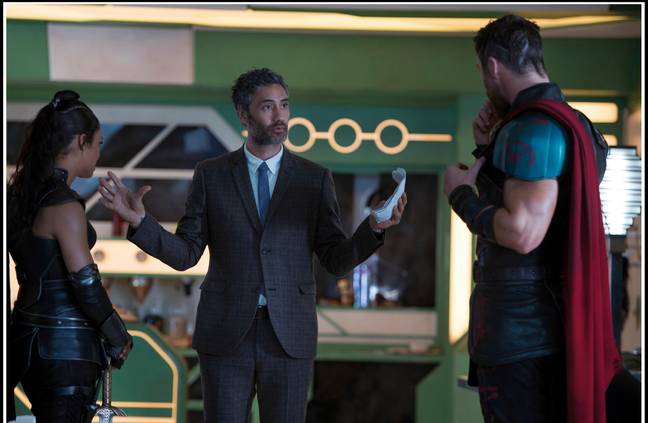 Lots of audiences have got used to longer movies, which have more time and space to pack in everything they want, including lots of 'creepy as hell' scenes of Christian Bale's scary villain Gorr the God Butcher.
Then again, there's something to be said for a movie which doesn't leave you sprinting out of the cinema in search of the nearest toilet as soon as the final post-credits scene has ended.