A bloke who won £99,000 on ITV quiz show The 1% Club said he 'lost control of his body' after winning the staggering amount.
If you've yet to see the show, which is fronted by Lee Mack, it sees an audience of 100 people answer increasingly difficult questions that fewer people know the correct answer to.
The 1% Club contestants tackle the questions in hopes of reaching the final where they can nab up to £100,000.
On last weekend's episode, viewers saw 24-year-old Daniel O'Halloran, making his way right through to the final where he had the choice between going for the £10,000 or trying to win the £99,000 prize pot, and successfully scored the latter.
Daniel, from Rock Ferry in Merseyside, said that he 'never dreamed' he'd take home so much cash.
Speaking to the Daily Star about his big win, he said: "I lost control of my body. I was running around celebrating on stage in total shock. I never thought I'd be standing there on the show, let alone winning it."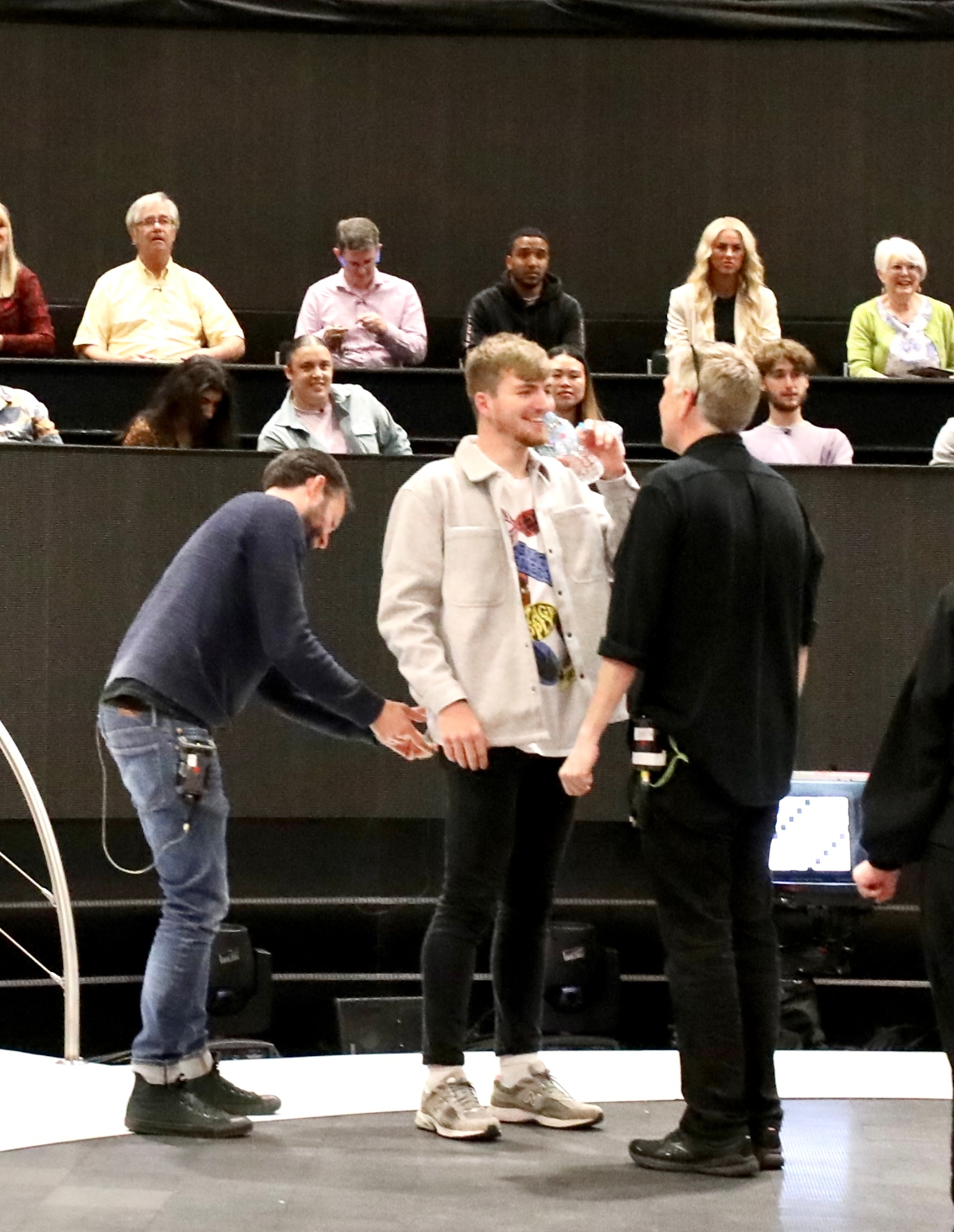 Daniel actually filmed the show back in July last year and - somehow - managed to keep it secret from his family since then.
In an interview with the Chester Standard he said: "My mum applied and I wasn't going to, but then I got a call back and got onto the show. I've never applied for anything else on TV, but I really liked the format of the show, the logic-based working out of things.
"I didn't know how I was going to do. You only have 30 seconds on each question, but I just got my head in it for those 30 seconds.
"I remember on the day, my mum and dad both called me for half an hour separately and quizzed me, which was my revision."
After winning such an impressive amount, he decided not to tell his family the scale of his win until the show was broadcast 'for the fun of the surprise', leaving them stunned when they watched him make it all the way to the end.
However, Daniel did spill the beans to his grandma with it being 'our little secret we shared together'.
Meanwhile, the rest of his family knew he'd won the show but thought he'd gone for the £10,000 option, as Daniel said he 'wouldn't have been able to keep a whole secret'.