Scientists explain how fungus from The Last of Us could pose an actual threat
Everyone and their mother is hooked on new post-apocalyptic series The Last Of Us as pandemic survivors Joel and Ellie fight for survival after a deadly fungus infected billions.
But the terrifying drama just got a whole lot more chilling, after scientists confirmed that the threat of fungal infection is no joke. Oh, and the deadly fungus in the series, cordyceps, is very real.
It's not what anyone wants to hear, after making it out the other side of our own pandemic, but experts just want you to know that some fungi could genuinely be dangerous enough to threaten humanity.
In the nightmare-inducing series, based on the hit 2013 game of the same name, there is an outbreak of cordyceps fungus that transforms people into zombie-like creatures that attack everyone and anyone in sight.
Although the series takes some pretty heavy artistic licence, cordyceps is a real fungus that can have effects similar to what's seen in The Last Of Us - though, for now, it only infects ants and other insects.
When cordyceps infects an insect, it can penetrate their body through spores and manipulate their brain, guiding them to more humid areas to allow the fungus to grow and spread before feeding on the remains of its host.
There are around 600 variants of cordyceps, and probably many more than haven't yet been discovered.
Thankfully, it's highly unlikely that the parasitic cordyceps would impact human beings in the same way.
That being said, there are some seriously health-threatening fungi worth worrying about, so don't sleep too easy.
Professor Elaine Bignell, a world leader in the field of human fungal pathogen research, explained to Sky News: "There are numerous fungi infecting the brains of human beings all over the planet, often with devastating outcomes.
"A number of fungal species are quite prominent pathogens and kill hundreds of thousands of people every year - it's just that the public is not well aware of this."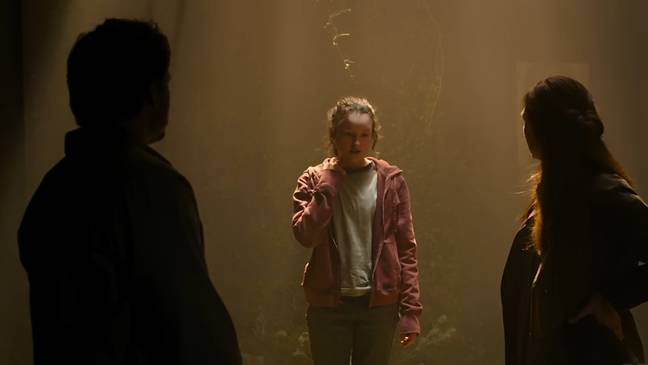 One of the most deadly fungi mentioned is the Aspergillus fumigatus, which tends to pop up both outdoors and inside people's homes, and can cause 'chronic and acute lung disease.'
Or, there's Cryptococcosis neoformans, which kills more than 100,000 people a year, and can cause deadly diseases in people with already weakened immune systems.
Just last year, the World Health Organisation listed these fungi and 17 others on their report on health-threatening fungi, alongside a warning that fungal infections had 'increased significantly,' mainly thanks to climate change.
As the planet warms up, the environment where deadly pathogens can thrive is expanding.
Emerging from the shadows of the bacterial antimicrobial resistance pandemic, fungal infections are growing, and are ever more resistant to treatments, becoming a public health concern worldwide," said the organisation's Dr Hanan Balkhy at the time.
Lovely! Everyone enjoy your totally fictional TV show!