The much-anticipated The Last of Us HBO series has set a new record with its Rotten Tomatoes score.
An adaptation of the popular 2013 video game of the same name, The Last of Us premieres on HBO Max in the US tonight (15 January), and on Sky Atlantic in the UK on Monday (16 January).
In the TV series, Joel (played by Pedro Pascal) is hired to smuggle 14-year-old Ellie (played by Bella Ramsey) out of a quarantine zone, 20 years after modern civilisation was destroyed by a zombie infection.
Alongside Pascal and Ramsey on the cast is Nick Offerman as Bill and Gabriel Luna as Tommy. Meanwhile, the creator of the Last of Us video game franchise Neil Druckmann is on board for the live-action TV series.
Ahead of its release over the next day, The Last of Us has been hugely praised by critics, with it achieving a 98 percent score on Rotten Tomatoes - essentially saying that it is a much watch.
While it is possible the series' score on the review aggregate site could drop in the next couple of weeks with more reviews coming in, it is a fair way ahead of the second-best scored live-action video game adaptation.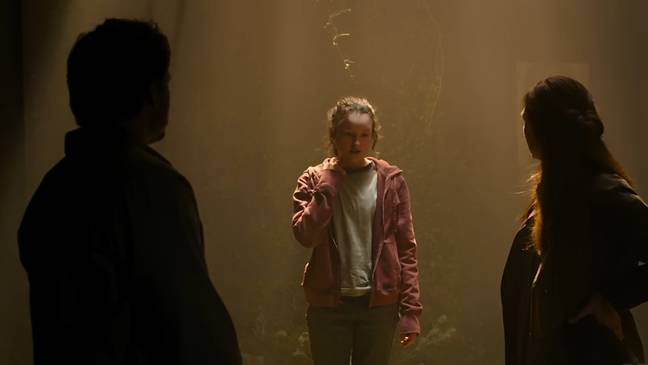 And fear not if you don't play games, the series has even been recommended to non-gamers who have never played The Last of Us before.
For example, ABC News' review reads: "Don't worry if you're not a gamer, this series—the best screen adaptation of a vidgame ever—will hit you hard.
"Costars Pedro Pascal and Bella Ramsey turn familiar elements into a triumph of ferocity and feeling."Meanwhile, Financial Times' review said: "The Last of Us balances cold terror with warm humanity."
With all these positive reviews, The Last of Us has set a new record for being the highest ever score achieved for a live-action video game adaption on Rotten Tomatoes.
Live action adaptations of video games have historically been a mixed bag.
The second-highest ranked adaptation is Netflix's The Witcher, which clocks in at an 81 percent on Rotten Tomatoes, though its second season's 95 percent does boost up its overall score.
Over the years, there has been a few disappointing live-action video game adaptations to say the least.
The Assassin's Creed film achieved a lowly 19 percent on Rotten Tomatoes, while Need for Speed's venture into film didn't do much better at 22 percent.
It is worth noting that animated video game adaptations have generally done better than live-action.
Netflix's Arcane: League of Legends and Cyberpunk: Edgerunners - both video game adaptations - both currently have perfect 100 percent scores on Rotten Tomatoes.