People Are Saying Kevin Hart's Dramatic Debut In Netflix Series Is A Must Watch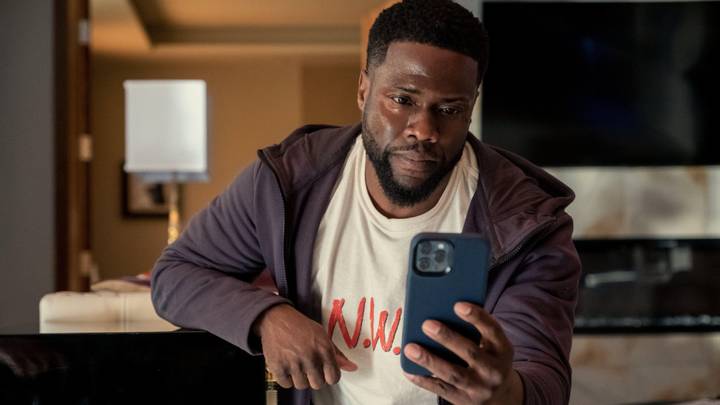 It's always interesting to watch an actor deviate from their usual course and it seems this is certainly the case for fans of Kevin Hart.
The 42-year-old actor has taken up a role in the new Netflix series True Story and viewers have called the show a 'must watch'. Here's the trailer:
Taking to Twitter, one person wrote: "Extremely impressed with the acting of @KevinHart4real in True Story on Netflix it's been riveting to watch thus far 3 episodes in and it's safe to say it's been quality viewing! Great to see Wesley Snipes back at the peak of his powers too."
Another added: "Just binged True Story on Netflix straight thru. Best thing Kevin Hart ever put out."
A third said: "I'm watching this #TrueStory series starring Wesley Snipes & Kevin Hart on #Netflix and its phenomenal. Kevin Hart's dramatic acting chops are amazing, and I can see him getting an Emmy nod for this."
I am not really a fan of Kevin Hart as a comic, but I must say he totally blew me away with his serious role in #TrueStory the latest binge worthy Netflix series. Really good story. Also nice to see Wesley Snipes in something that doesn't involve vampires. pic.twitter.com/Xxg73OBeAB
- Moo_ropa (@Moo_ropa) November 24, 2021
The show follows an internationally known stand up comedian called Kid who is played by Hart (shock) as he battles with a possibly career-ruining crisis.
Kid is on tour in America and when he gets to Philadelphia he meets up with his brother, Carlton (played by Wesley Snipes). The pair go on a boozy night out and when Kid wakes up he realises that the woman in bed next to him has overdosed.
The series is largely based on fiction however, some elements are accurate and true to Hart's real life.
One example is a scene where Kid and his team board a flight where he is met by a white passenger who begins to quote his stand-up and uses the 'N' word.
Speaking about the moment with Insider, Hart explained: "People get so comfortable with where they feel they can be with you because of what you do. And sometimes that line is just ignored."
You can watch True Story on Netflix now.