Yellowstone is being described as 'redneck' Game Of Thrones and viewers are hooked
Yellowstone has been dubbed the 'redneck' version of Game of Thrones as fans are hooked by the taut-family drama.
For those not in the know, Yellowstone follows the Dutton family's large ranch that is constantly under attack from land developers and those who wish to ruin the family business.
Set in the stunning Yellowstone National Park, the American neo-Western drama has incredible sets which could easily rival GoT's King's Landing.
However, horse riding and epic settings aren't the only things that the Paramount+ show has in common with the HBO epic.
Fans have been noticing similarities between the shows, with one fan tweeting: "I'm convinced. Yellowstone is just redneck game of thrones. It also could be redneck Peaky Blinders. Regardless, I'm liking the show."
And much like GoT, fans have been loving the blood thirstiness of lead character John Dutton, who was described as a 'thug' in a recent tweet by a fan.
They wrote: "Finished S1 of Yellowstone and it's the cowboy version of Game of Thrones. And John Dutton and his cowboys are thugs lol."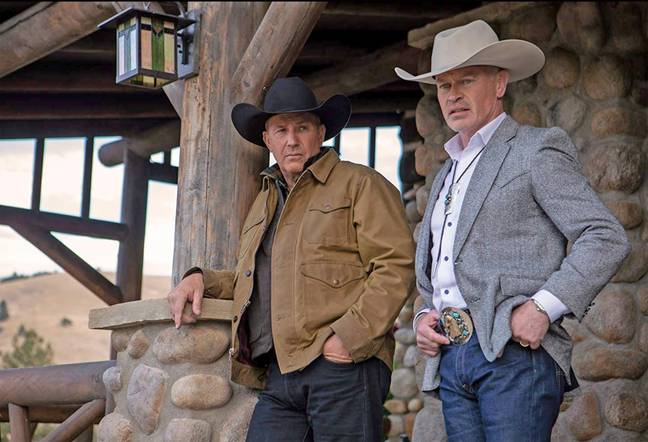 "So Yellowstone is a country western version of Game of Thrones and I've been hooked for the past week," they tweeted.
It's not just on Twitter that fans have noticed this though, with one person on Reddit comparing Yellowstone's Rip to GoT's Sandor Clegane, better known as The Hound.
They explained: "Both of them are a product of their environment/circumstances, having experienced extreme violence and abuse as children. But they have not been entirely ruined by it, as perhaps others might be."
One viewer wrote: "The difference is that The Hound isn't a static character. He shows growth throughout the series. We dislike him at first, but grow to really like him. By the end of the series he is a fan favourite. Rip has been the same character the whole way through."
But addicted viewers will have plenty of content to binge, as the Yellowstone franchise also has two prequels series, 1883 and 1923, focusing on the Dutton's ancestors.
However, some fans are hesitant to dive in, with one writing on Twitter: "Saw the promo from Yellowstone. I've put up with the violence from Game of Thrones and Y-stone bc got hooked on the stories, but enough's enough, I haven't been terribly tempted by 1883."
And within the GoT universe, House Of Dragon has been a tremendous success for HBO and has gone on to be one of their biggest shows.
It sparked a lot of conversation online, with that iconic viral clip of Emma D'Arcy and Olivia Cooke being the reason that a negroni sbagliato with prosecco is now on every drinks menu, and plenty of fans swooning over Matt Smith as Prince Daemon Targaryen.
Only time will tell if Paramount+ will have the same luck with Yellowstone, as it gears up for the second half of season five later this year.