If you're heading on your holibobs this summer, you may notice that cabin crew give you a good look 'up and down' when you get on board the flight.
Well, a flight attendant has revealed exactly why flight attendants scrutinise each and every passenger before they get to their seats:
In a post to her TikTok account, Kat Kamalani, shared a video in which she explained the routine cabin crew go through when they're loading up a flight full of excited holidaymakers.
And just before we go on, it's not because they're critiquing your choice of travel attire.
No, in her vid, she explains that there are a number of reasons they stare intensely at passengers when they board.
And the majority of them are down to making sure we're all as safe as possible.
"Have you ever walked on a plane and saw the flight attendants standing right here greeting you?" Kamalani says in the clip. "Or the flight attendants walking up and down the aisle?
"Well I'm about to tell you what we're really doing.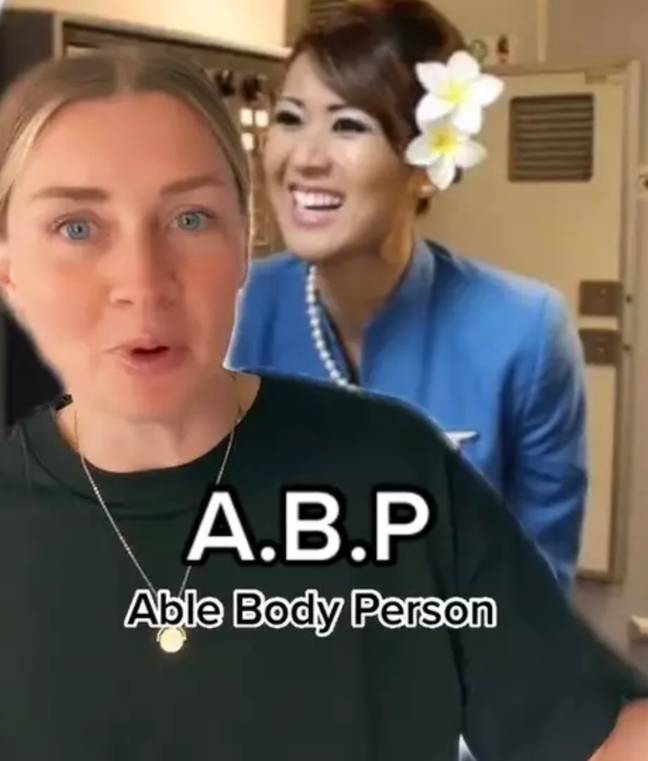 "So, when you're walking on the airplane and you see our happy, smiling face - we're actually looking you up and down and we are trying to find our ABPs.
"And what that is called is our able body people or person - so, these are people who are going to help us in an emergency.
"So, in case of an emergency, like a medical emergency or we are going to land the plane or there's a security breach, we know who is on our plane and who can help us.
"But, we're also looking for one more thing - beside from looking for things that don't belong on the plane, like a boxful of liquids - we're looking for human trafficking.
"It happens a lot in the industry and our passengers' safety is our number one priority."
So there you have it, turns out that they're just trying to keep you safe. So no need to go out and get yourself a new wardrobe. Well, not all of you anyway.
Kamalani isn't the only flight attendant to let us in on the inner workings of air travel, though.
Speaking previously, a fellow member of the cabin crew community previously shared the very grim explanation of what happens if someone actually dies onboard.
TikTok user Sheena Marie posted a clip in which she explained that, in case of a death there's very little they can actually do.
She said: "If they have a heart attack and die, and there is nothing we can do about it, and we can't start CPR, we are just going to wait until we get to our final destination.
"We are going to keep that dead body where it is at."
She went on to say that the body could be moved, in the event of extra space being available somewhere else, such as a full row of seats being free.
The body would then be covered with blankets and medical workers would enter the plane on arrival at its destination only after customers had exited.