Andrew Garfield Appears To Mimic Will Smith Slap While Leaving Oscars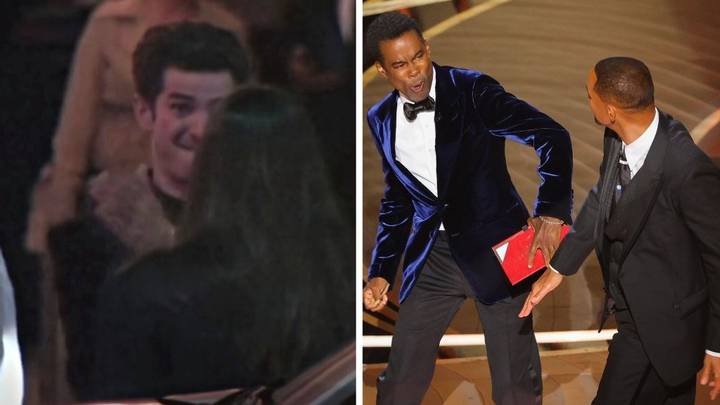 The actor then appeared to imitate the moment in which Smith got on stage and hit the comedian, with Garfield pretending to slap his own hand twice before laughing.
With no audio of Garfield's encounter available in the video, it's difficult to make out what he was saying. However, he did seem to mouth 'what the f***' twice as he spoke to a fellow Oscar-goer that evening.
Check out the video below:
It is not clear when the video was filmed or whether Garfield was referring to the talked-about Oscars moment, but the video was captioned: "Andrew Garfield mimics Will Smith slap after the Oscars".
LADbible has contacted a representative of Andrew Garfield for a comment on the matter.
Schumer previously took to Instagram to voice her thoughts on the dramatic events, writing: "I think we can all agree that the best way to unpack what happened is to stream my series @lifeandbethhulu and see me on tour this fall. But for real. Still triggered and traumatised."