Mum who 'trusts XL Bully to lick daughter's face' fights to keep pet despite ban
XL American bully dogs have made headlines this month following a series of violent attacks, prompting Prime Minister Rishi Sunak to announce a ban on them.
Owners of the animals, however, have since come forward to vouch for their pooch's chilled temperament, including one mum who trusts her XL bully that much, she allows him to lick her infant daughters face.
Despite the pet ban, Samantha Wood, from Aberdeen, revealed she's 'never had any issues' with her dog, Kano.
Wood told BBC Radio Scotland's Drivetime programme just how much she trusted Kano - even allowing him to lick her nine-month-old daughter's face.
She said: "I've never had any issues with my dog.
"I have a nine-month-old daughter and when I fell pregnant he was always lying on my bump and protecting me."
When her daughter arrived, Samantha 'introduced him slowly' and recalled that the pooch was 'perfectly fine'.
"He's so gentle with her and he loves her, he just licks her face," she revealed.
The mum said the dog ban would be 'ridiculous' and the decision has left her 'petrified' of losing her beloved Kano.
She continued: "What gives them the right to say that that entire breed of dog is dangerous?
"If someone was to go out and murder someone, we don't all get judged by that.
"Some dogs have obviously not had the correct training and think it's acceptable to act that way, but the dogs that have had the correct training are being branded with this."
She went on to claim: "It's how they're brought up and it's how they're treated, it's the environment they're in.
"It's the owner that makes the dog - it's not the dog."
"I share the nation's horror at the recent videos we've all seen. Yesterday we saw another suspected XL Bully Dog attack, which has tragically led to a fatality."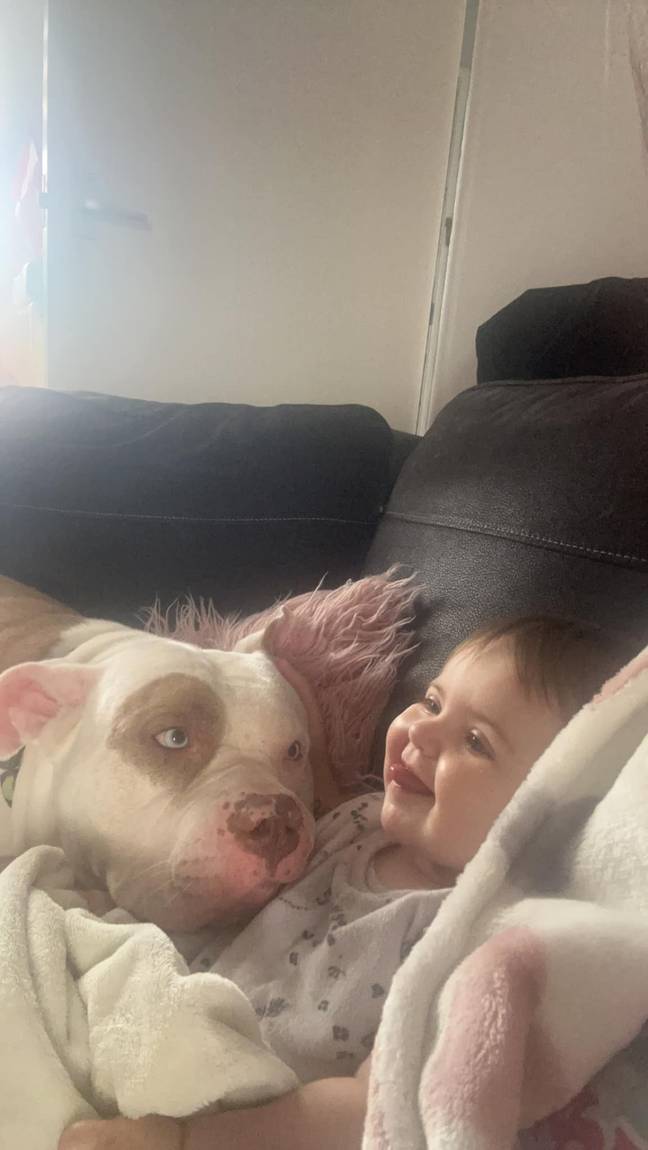 He went on: "It's clear this is not about a handful of badly trained dogs. It's a pattern of behaviour and it cannot go on.
"While owners already have a responsibility to keep their dogs under control, I want to reassure people that we are urgently working on ways to stop these attacks and protect the public."
Sunak informed the British public he would 'ban the breed under the Dangerous Dogs Act' by the 'end of the year'.
"These dogs are dangerous," he concluded. "I want to reassure the public that we will take all necessary steps to keep people safe."
Owning a banned dog can result in an unlimited fine as well as a prison sentence of up to six months.
LADbible are on WhatsApp! We've launched a dedicated news channel to send you the latest news, features and plenty more directly on WhatsApp - all you need to do to sign up is click through to our one-way broadcast channel HERE for 'LADbible News' to appear in the 'Updates' tab on your WhatsApp.