Bystanders describe 'upsetting scenes' after boy, 11, was struck by police van while crossing road
Witnesses have described the terrifying moment an 11-year-old was hit by a police van in Lancaster.
The incident happened as officers responded to an emergency call, with the collision occurring on Owen Road just before 8:30 pm.
While the investigation into the tragic accident is still ongoing, bystanders have described the 'upsetting scenes' after the young boy was struck.
Tragically, the 11-year-old boy has remained in the Royal Lancaster Infirmary following the 25 May accident – with the unnamed child in a critical condition.
It was reported that he remained in the hospital on Friday night, with Lancashire police releasing a statement about the collision.
A spokesperson told the press: "Our thoughts are with the child's loved ones at this time."
They continued, adding that the incident was now under investigation by the Independent Office for Police Conduct (IOPC).
Shortly after this, the independent watchdog also gave their own statement, which read: "We have declared an independent investigation into the actions of Lancashire Police prior to a road traffic collision in Owen Road, Lancaster at around 8.30 pm tonight, in which a child has been injured."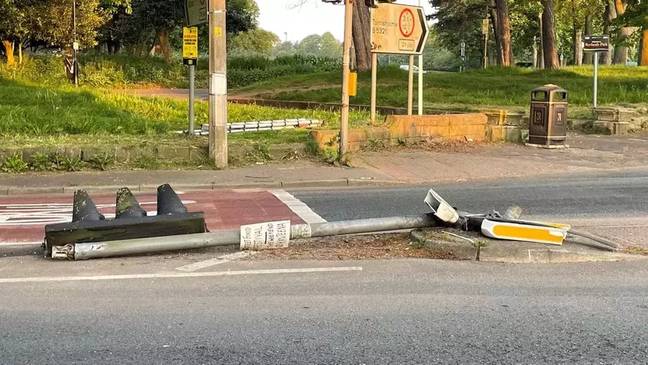 Other details have also begun to emerge about the tragic accident, with the BBC reporting that the collision was so strong that it knocked over a traffic light.
It added that the crash took place close to a building that had been a secondary school, although it's unclear whether the young boy had any links to this site.
As police have called for witnesses and footage of the incident, several bystanders have given their accounts of the scene.
In the Daily Mail, one unnamed man expressed his concern for those involved after witnessing the incident.
He said: "What happened is awful. He is just a little boy. Everyone is hoping and praying he gets better."
Another woman, who had been riding her bike shortly before the collision, told the publication: "People were screaming, there were crowds everywhere and there must have been 15 police cars lined up."
"They all arrived with their sirens on. It seemed to take such a long time for the ambulance to arrive," she added, "The police car was there with the front end smashed up and the boy had been put in the recovery position."
The incident occurred only days after two teenage boys died in Wales – with the IOPC also investigating this second incident.