Britain Braced For 28C Heatwave As Scorching April Forecast Is Issued
While we're not quite out of the depths of winter just yet, it might not be too long until the warm weather is upon us.
Weather experts are predicting a steep rise in temperature over the coming weeks, with a heatwave set to descend on the UK next month.
Speaking to the Daily Express, meteorologist Jim Dale said Brits should be ready to bust out the barbecue and crack open a cold one.
He told the publication that he wouldn't be surprised if temperatures in April reach 28°C, a time of year when the average high is usually about 12°C.
He said: "I think hot weather could come in fairly early as far as April is concerned perhaps.
"I know March is the start of Spring but I think we're probably going to get properly into April before we start to see the searing sort of temperatures.
"I wouldn't be surprised to see 26C, 27C, 28C in the middle of April."
Dale went on: "Longer-term, given what's happening globally in terms of the temperature profiles in the southern hemisphere and what's also happening in the United States, I would not be surprised if we started to see some big highlights – in whichever direction it goes, either cold or hot.
"It is more likely that we see those spikes of heat at early stages because of global warming.
"It's too difficult to be certain at this moment, but I would not be surprised to see the summer deliver the same kind of heat stress at times."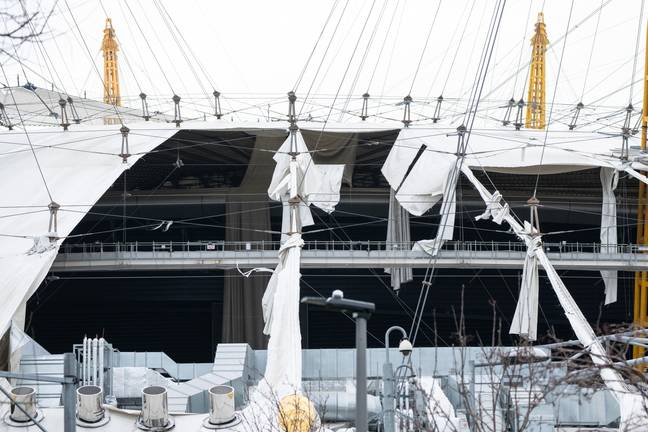 The body upgraded a weather warning for parts of the UK to red because of the high winds created by Storm Eunice, which it said represented a 'significant danger to life'.
Speaking at the time, Met Office Chief Meteorologist Frank Saunders said: "After the impacts from Storm Dudley for many on Wednesday, Storm Eunice will bring damaging gusts in what could be one of the most impactful storms to affect southern and central parts of the UK for a few years."
"The red warning area indicates a significant danger to life as extremely strong winds provide the potential for damage to structures and flying debris.
"Although the most exposed coastal areas in the south and west could see gusts in excess of 90mph, winds will remain notably strong further inland, with gusts of between 70-80mph for most within the amber warning area."
Footage shared on social media showed iconic structure with large holes on one side.