British man 'hid' Russian billionaire's £72million megayacht by changing its name from 'Tango' to 'Fanta'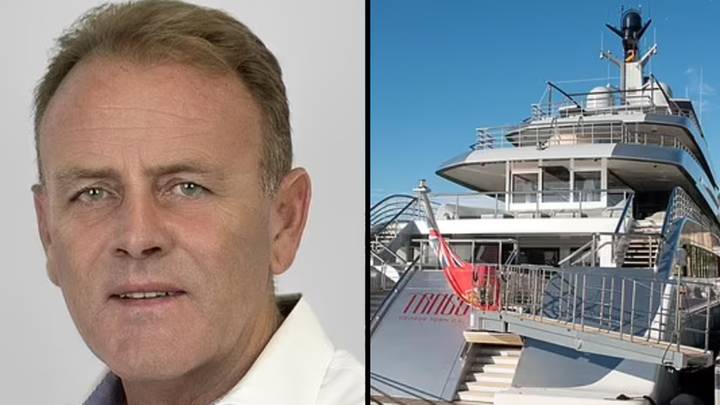 A British man has been charged with hiding a Russian oligarch's $90million (£72million) megayacht from US sanctions.
According to the US Department of Justice, UK businessman Richard Masters, 52, was arrested by the Spanish Guardia Civil on Friday (20 January).
He and Russian-Swiss national Vladislav Osipov, 51, have been charged in separate unsealed indictments with conspiracy to defraud and to commit offences against the US, violating the International Emergency Economic Powers Act (IEEPA).
They have also been charged with money laundering in relation to the 255-foot luxury yacht named 'Tango', owned by Russian millionaire Viktor Vekselberg.
The justice department went on to detail the alleged offences of Masters, who runs a yacht management company in Palma de Mallorca, Spain.
Since Vekselberg was sanctioned in April 2018, the Brit is accused of giving the boat the fake name of 'Fanta' in a bid to hide the fact that US money was ultimately contributing to Tango and its real owner.
Both Osipov and Masters are alleged to have enabled the employees of the motor yacht to continue doing business with numerous American companies supplying services such as its internet connection, weather forecasting and computer systems and luxury goods.
Ultimately, American institutions ended up processing hundreds of thousands of dollars in transactions that would not have been permitted had they known the true identity of the yacht and its owner.
US Attorney for the District of Columbia, Matthew Graves, said in a statement that those involved in evading sanctions were able to support 'Vladimir Putin's regime to flout US law' amid Russia's ongoing attack on Ukraine.
"The United States will not allow its financial institutions and persons to be manipulated or defrauded for the purposes of benefitting those supporting an illegal war," he said.
Ivan Arvelo, SAC of the Homeland Security Investigations New York Field Office, added: "Russian oligarchs are the product of an ecosystem of corruption that abuses rule-of-law-based monetary structures to enrich themselves with the luxury trappings and lifestyles that everyday people only dream of.
"All the while as thousands of Ukrainians are homeless due to Russia's unlawful invasion.
"As stewards of the American financial system, HSI will not stand idly by as US dollars are used by oligarch criminal networks to operate and maintain these high value symbols of corruption."
He continued: "Last year, working with our partners at the Justice Department and FBI, we removed the yacht Tango from an oligarch's portfolio and with today's actions we have followed through on our promise of accountability to those that conduct illicit financial transactions on behalf of the oligarchs.
"The message is clear: Putin's cronies will find no succor in their riches and those that illegally enable such lifestyles will be called to justice."
Adding to this, SOC of the FBI Minneapolis Field Office, Alvin Winston, stated: "The indictment alleges that both defendants used a variety of techniques to mask ownership of the Motor Yacht Tango in violation of US law.
"Together with the Justice Department's KleptoCapture Task Force, the FBI will hold accountable those who assist Russian Oligarchs in their efforts to hide assets and violate sanctions.
"We thank our international partners who helped facilitate the arrest of Richard Masters in Spain earlier today."
The FBI is investigating the case and an arrest warrant against Osipov is still outstanding.