Conor McGregor responds after fans couldn't recognise him without his beard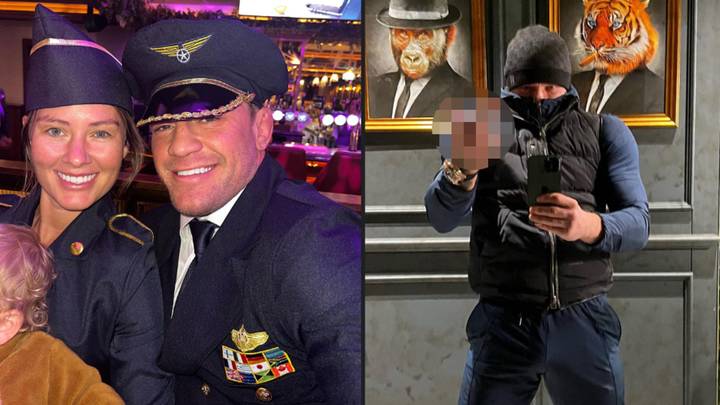 The Irishman posted photos on his Instagram earlier this week showing him and his family dressed up for Halloween.
The post showed the UFC fighter dressed up for a night of trick or treating with his wife Dee Devlin and children Conor Jr, Croía and Rían.
McGregor was in a matching costume with his wife as pilots, and his children were dressed as a terrifying razor-toothed Huggy Wuggy bear, adorable fluffy lion and cute light-up fairy.
While the kids put in a decent effort, there was only one thing fans were talking about: the fighter's surprising lack of a beard.
Many flocked to the comments section to ask where his longstanding facial hair had gone and loads said they had to do a double take because he looked so unrecognisable without his beard.
Well, the MMA star has finally responded to all those queries in peak McGregor form.
He's posted three photos to his Instagram showing him covering his clean-shaven face with his hoodie.
He followed up the post with a caption that said: "F**k all yous talking bad about my beard ya's'll do nothin."
However, he's remained fairly tight lipped about another tiny detail from his Halloween pictures that grabbed headlines.
Fans were quick to notice Conor's mum's outfit and some suspected she had dressed up in blackface.
While the pictures of the fighter's mum went unnoticed by some social media users as they weren't first up in the montage, those who did see them were shocked.
One Instagram user wrote: "Conor's mum bro... has nobody noticed?"
Another asked: "Is that... blackface? What is going on with that?"
A third added: "Who went in blackface ffs?"
A fourth remarked: "Is no one talking about the woman in blackface???????"
The racist history of blackface makes it a completely unacceptable Halloween costume, with CNN noting that early incarnations of the practice were used to mock black people.
The National Museum of African American History and Culture (NMAAHC) said of the problem: "Comedic performances of 'blackness' by whites in exaggerated costumes and makeup cannot be separated fully from the racial derision and stereotyping at its core."
Conor hasn't said anything about his mum's costume and many are wondering what character she was meant to be dressed as that would warrant the dark face paint.
Featured Image Credit: Connor McGregor/Instagram
Topics: Conor McGregor