Jeremy Kyle star Toni Hodgson has been sentenced to jail after pleading guilty to drug-dealing.
All the way back in 2014, the mum-of-two first appeared on now-cancelled ITV show.
During an episode titled 'Daughters at War: Today I'll prove I'm their father!', she ran on stage and spilled all kinds of verbal abuse at a bloke claiming to be her dad.
On 11 July, the 31-year-old appeared at Hull Crown Court, where the court heard how she was arrested for unrelated matters on 14 March.
On her way to the police station, she threatened to damage the police van and kicked the seats.
Trying to remove her from the vehicle, one of the officers were kicked in the shin and another in the stomach.
Hodgson even claimed that she'd previously 'broken another officer's jaw and would do it again' as she attempted to headbutt one of them and began spitting at them, the court heard.
She eventually punched an officer in the face but luckily, none of them ended up seriously injured.
In April, Hodgson was searched by officers in Hull city centre where they found seven wraps of heroin and seven of cocaine in her jacket.
Once arrested, officers searched her home where they found items such as scales, suggesting Hodgson was dealing.
Police also searched her phone, which reportedly showed evidence of drug-dealing.
Mitigating, Ben Hammersely told the court she had pleaded guilty at the earliest opportunity and didn't recall the assaults due to being on drugs.
He said: "She accepts she has a disgusting record and, while it is no justification, she has suffered a number of recent tragedies.
"Her father died last year and she had just come out of a relationship involving domestic violence.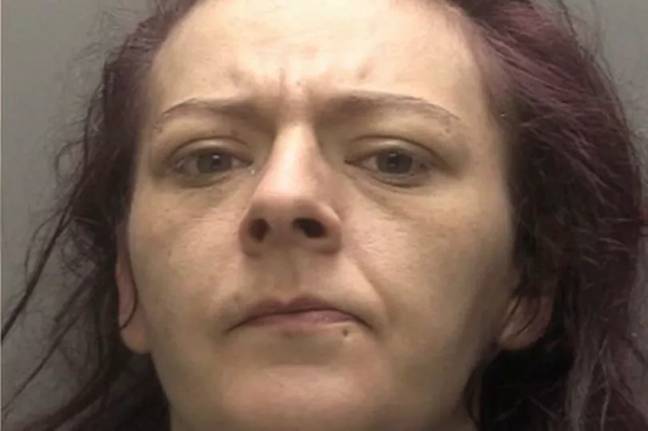 "Her cousin was also murdered two months ago and she lost her brother to violence three years ago. She has expressed remorse towards the officers and would like to apologise for her disgusting behaviour.
"When she does get out, my client wants to get a job and see her two children. She does not want to get into a cycle of custody."
Hodgson was jailed for a total of 30 months – 26 for each offence of possession with intent to supply and four for assaulting an emergency worker.
She's hoping to rebuild her life while in prison – where she 'is clean of drugs' and following a methadone programme as well as taking classes.
Judge Mark Bury told the mum: "I am pleased to see you have been reassessing your life while in prison and expressing aspirations for the future.
"While you are serving this sentence out you need to continue your rehabilitation. Once you have completed your sentence perhaps you can make a positive contribution to society but that's your choice."