Customers Tell Top Chef They'd 'Rather Starve' Than Eat At Restaurant Over Its Dog Policy
Featured Image Credit: Twitter/Alamy
A customer told a top chef that they would 'rather starve' than eat in his pub over its dog policy.
Gary Usher runs a number of restaurants in England, and is set to open a new gastropub at The White Horse in Chester, Cheshire, which closed during lockdown.
He is in the process of buying the property and was asked by someone if his new restaurant would be 'dog friendly', Gary replied: "Of course."
However, a couple of potential diners weren't too impressed with this particular policy.
Lashing out, one person said that they would 'rather be starving and crawl to the next normal restaurant' than pay a visit.
While another added: "No thanks. Too many people thinking dogs in pubs is a good idea. Dogs are not people and shouldn't be treated as such."
But Gary wasn't too fussed, and told them both as much.
"Didn't realise liking dogs was so controversial. Chris would rather starve," he said.
"If you don't like dogs in pubs, I'd swerve coming to one of ours then.
"Dogs will be treated like royalty and I will probably most commonly be found rolling around the floor with them."
And Gary wasn't alone in thinking the two critics were barking mad.
Backing the plans to treat dogs well, a person said: "I have three cafes, I allow dogs in. I have barred humans but never a dog.
"What if dogs had their own Twitter what a great place that would be? The only thing they would be slagging off would be squirrels."
Echoing the support, another chimed in: "The majority of people in the country eat with dogs or cats in the room. I can't talk though because I don't like it if people let kids scream in a restaurant. (But I don't stare or moan.)"
While another asked: "What even is a pub without a dog?"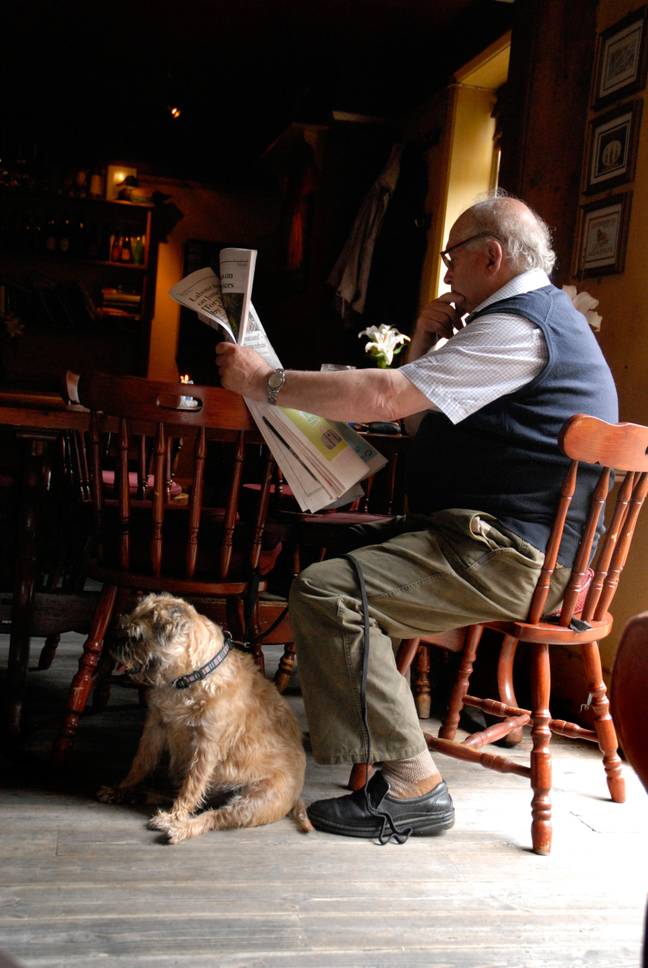 But while not everyone was totally against the idea of letting animals in pubs, some claimed to have witnessed some 'incidents' in the past.
"I was in a pub where a dog ran up to me, urinated on the floor and the owner thought it was hilarious. Not the dog's fault but owners need to take responsibility," wrote one.
It's not uncommon for Gary to respond directly to criticism.
The customer in question, called Andy, titled his review, 'You ruined our wedding anniversary!'.
The review read: "Booked in for the set menu at 7. Got there at 7, manageress said we had two minutes to decide. Poor!!!"