Extremely honest drug dealer pays price for telling police there's 'loads of coke' in his boot
An extremely honest drug dealer has been jailed after being caught with £2m of drugs in the boot of his car – brazenly admitting to coppers that he had 'a lot' of cocaine back there.
Kieran Grant, 40, was stopped by Essex Police officers along the M11 at about 10.30pm on 31 March.
Police pulled him over on the London-bound carriageway just before junction 8 after checks showed the Skoda Fabia he was driving was uninsured.
Grant, from Southend, got out of the car and was questioned by officers, who asked if there was anything in the vehicle that they should be aware of.
While most people might feel tempted to spin a wild yarn about how the boot won't open because their cousin's neighbour's dog accidentally chewed the handle off before being carried off by aliens in the dead of the night, Grant clearly understood that honesty is the best policy, and immediately fessed up.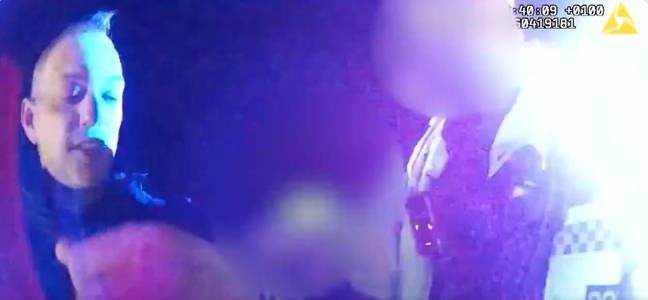 "Is there anything in the car, or on your person, I need to be aware of?" one of the officers asked him.
Without hesitation, Grant replied: "In the boot."
He was then asked what exactly was in the boot, to which he said: "Drugs."
The officer went on: "How much?"
Grant then said: "There's loads. A lot. Cocaine."
The police on duty, who must've been thrilled to have such an easy gig, then arrested Grant, who was subsequently charged with intent to supply Class A drugs.
A search of the vehicle's boot revealed 19 wrapped blocks of cocaine totalling 19kg, which had been placed into two bags for life.
Essex Police confirmed that the drugs, which have a wholesale value of £665,000 and a street value of about £1.9 million, will be destroyed.
After admitting to his charges at Chelmsford Magistrates' Court on 2 April 2022, on 13 January this year he was sentenced at Basildon Crown Court to eight years in prison.
Detective Sergeant Leo Fordham, of our Serious and Organised Crime Unit, said: "This was a sizeable seizure of drugs which were undoubtedly destined for the streets of Essex.
"We know all too well the harm that drugs cause, both to those who take them and those involved in the supply of them.
"In this case, driving an uninsured car proved to be Grant's downfall and outed him as a complicit criminal courier and he will now spend a significant amount of time behind bars for his actions."