Freddie Flintoff's BBC future 'confirmed' after shocking Top Gear accident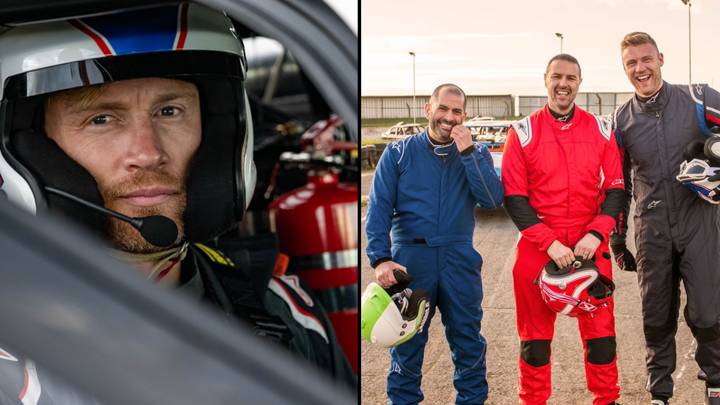 Freddie Flintoff BBC future has been 'confirmed' as he continues to recover from his shocking Top Gear crash.
The 45-year-old retired cricketer – who joined the hit motoring show in 2019 - was airlifted to hospital after a crash on a test track at the Dunsfold Aerodrome in Surrey in December.
It is understood Flintoff avoided serious injury in the accident, but his friends previously told The Times he is 'psychologically traumatised' and considering his future on the show.
Meanwhile, Flintoff's 16-year-old son told MailOnline his dad sustained a broken rib in the crash and was 'lucky to be alive'.
He also suffered facial injuries as a result of the crash.
In March, BBC Studios confirmed it had suspended production on the next series of Top Gear after Flintoff's crash. In a statement released that month, BBC Studios said it had apologised to Flintoff for the events that unfolded.
"[We] will continue to support him with his recovery," the BBC continued.
The broadcaster has previously assured Flintoff's injuries were not life-threatening, and that the accident didn't happen at high speed.
Filming was also paused on another Flintoff-fronted BBC project following the crash. The series was set to follow in the footsteps of the hit BBC One series The Repair Shop but would instead focus on old cars and is slated to air on BBC Two.
A TV insider explained that Flintoff could be back on screens in 2024 and there are still hopes for the car repair show to go into production.
Speaking to The Sun, the unnamed source said: "It was hoped that the restoration show might have been an easy way back into making television for Freddie, who's clearly been shaken up by the accident.
"And the fact that he could have been making it this spring meant there was a chance we could see him back on our screens by the end of the year.
"But it's not a good sign that the filming has been called off at such a relatively late stage, and viewers will be gutted that such a popular star has been off air for so long."
The BBC has yet to confirm an airdate for Field of Dreams series two. The cricket documentary series presented by Flintoff was commissioned for a second series in October last year.
The BBC has declined to comment.
LADbible has contacted Flintoff's talent management team for comment.