Gardeners Drive Through Apocalypse-Like Raging Inferno In UK Fields
Terrifying footage shows the moment a team of gardeners were forced to drive through 'apocalyptic' scenes, as fields were set ablaze amid searing hot weather in the UK. Watch the video here:
Jed Nejzer, 31, was heading to a job with brothers Josh and John, 27 and 32, at around 4.30pm yesterday, 11 July, when they were met with a raging inferno along the A61 towards Ripon, North Yorkshire.
The three gardeners said it felt like they were 'standing next to a bonfire' as they drove along the road, where fire crews had slowed traffic.
As they passed, they said they could feel the heat through their open windows, with footage showing the wall of flames lining the area around 30-40 metres away from them.
North Yorkshire Police confirmed the field fires were causing 'road issues' near Ripon, and that North Yorkshire Fire and Rescue Service were at work at the scene.
Jed, from Pateley Bridge in North Yorkshire, said the blaze lined the road for around 300 metres, and that his swearing in the video was a sign of just how intense the heat was.
He recalled: "It was like Armageddon or an apocalyptic scene from a film.
"We could feel the heat from it was unbelievable. It was like we were standing next to a bonfire. It was unbelievable even though it was 30-40 yards away.
"Me swearing shows just how intense it was. I've seen a few. It was amazing, really.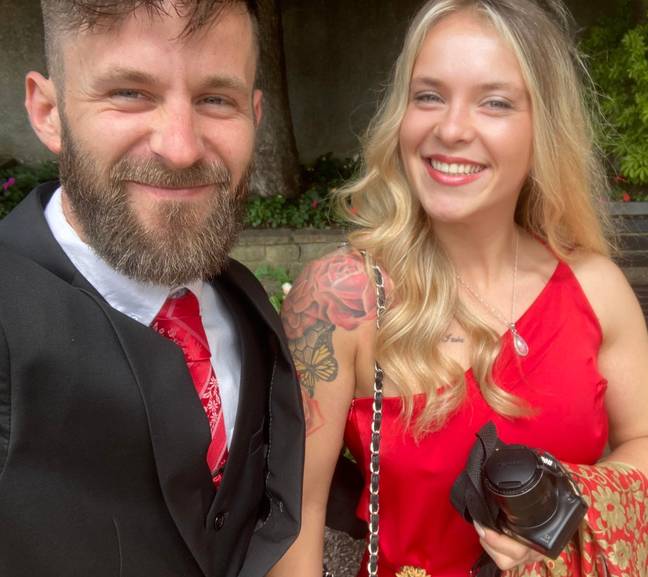 "We saw the smoke from 13 miles away, and we could see the fire getting bigger and bigger and we could see the flames from 100 miles away.
"The traffic came to a stop as the fire engines were on the side of the road. We could see it was burning through the field in a diagonal line."
Fire crews later confirmed that the blaze was brought under control by 6.00pm, while traffic returned to normal by the end of the day.
Meanwhile, as Jed's footage was shared on Twitter, where it attracted hundreds of likes and retweets, along with more than 35,000 views, people couldn't believe the 'terrifying' scenes.
One user commented: "Scary hope there's no one injured."
Another said: "Sweet mother of Christ. Terrifying."
A third added: "That's horrendous."
LADbible has contacted North Yorkshire Fire and Rescue Service for comment.