German Police Say Madeleine McCann Prime Suspect Has Not Given Them An Alibi
German police have said their prime suspect in the Madeleine McCann case has not given them an alibi.
Christian Brueckner, who is currently serving a seven-year sentence for the rape of a 72-year-old woman in 2005, was officially named as a suspect in the notorious disappearance case last week.
The 45-year-old German prisoner was unofficially attached to the crime in 2020 after the discovery of phone records that placed him in Praia da Luz – where Madeleine went missing from – on the night of her disappearance in 2007.
In an upcoming three-part documentary, Madeleine McCann: Prime Suspect, Brueckner communicated with British investigator Mark Williams-Thomas from his prison cell in Oldenburg, northwest Germany, where he provided an alleged alibi.
Speaking to The Sun, the former detective said: "We have since been in contact at length in ­writing and he has explained his position to me in detail.
"He has told me exactly where he was on the night Madeleine disappeared – and that he was not where the police say he was. He also insists that he is entirely innocent.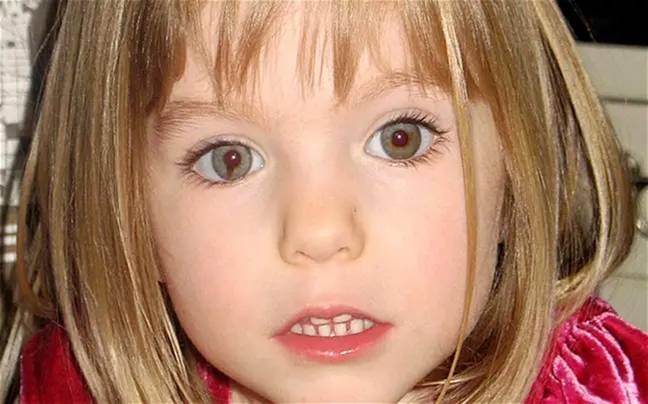 "My inquiries have unearthed evidence which is pretty explosive, but I'm not saying whether I believe what he told me. That's for viewers to judge."
However, local authorities have since told the publication that they've not been told of any alibi, suggesting Brueckner is 'playing games' with them.
German prosecutor Hans Christian Wolters said to The Sun: "We're not aware of any alibi at all."
A source close to the German case also spoke to the outlet, stating: "It's very frustrating for the investigators – they feel Christian B is playing games with them.
"It would have made sense for him to reveal his supposed alibi the moment he came under suspicion. It's just mind games."
The details provided by Brueckner will feature in the new three-part documentary, which is set to air on US network AMC Crime on May 3 – marking 15 years since Madeleine's disappearance.
It was important for Portuguese authorities to lock the convict down as an official suspect before this date, as the country's statute of limitations prevents prosecutions after this period of time.
Spencer Dohner, of MDM Legal in Faro, previously explained that anyone responsible for a crime punishable by 10 or more years in prison 'cannot generally be prosecuted once 15 years has passed'.
By naming Brueckner as an 'arguido' - someone police are treating as more than a witness without actually pressing charges - the investigation can continue.