Hasbulla Hilariously Edited Into Avengers: Endgame Scene As Fans React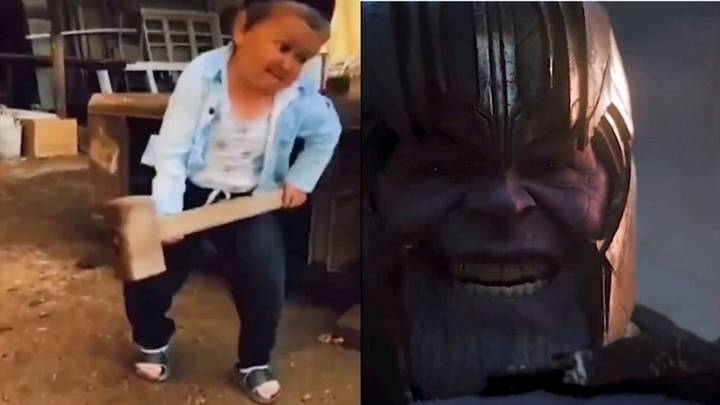 The Twitter user, named @hasbullafam, posted the hysterical clip on the social media platform with the caption: "Did You Noticed #Hasbulla in End Game ? Watch This [sic]."
The video depicts the famous scene from the 2019 Marvel film where Thor and Thanos fight it out, and Captain America comes to the rescue with Thor's hammer (or Mjølnir, if you want to be technical). But in this hilarious edited clip, instead of Captain America saving the day, it's Hasbula, who struggles to lift and eventually throws his own hammer at Thanos.
You can watch the clip here:
Hasbulla Magomedov is a social media star from Dagestan. He's been posting content to Instagram, where he has more than 2 million followers, since November 2020 and went viral on TikTok in 2021. He mostly posts pranks and spoof videos about MMA.
Hasbulla is well-known within the MMA community and is nicknamed 'Mini Khabib' after a video he made reenacting Khabib Nurmagomedov's iconic UFC weigh-in. The two have since developed a friendship and frequently appear in videos together.
Although it has not yet been officially confirmed, it is believed that Hasbulla has a form of dwarfism.
The genetic disorder gives him childlike characteristics such as stunted growth and a high-pitched voice.
Dwarfism affects growth and causes other physical problems, like bowed legs or an unusually curved spine. This can be caused by the body not producing enough of the growth hormone, although genes can also play a part in it, according to the NHS.
The majority of sufferers of dwarfism are able to live normal, healthy lives.