I think many of us see Hasbulla living the high life with all his luxurious motors and expensive watches.
But the social media star has opened up on the downsides of being rich, including what that does to his relationships.
The video was published to a fan account of Hasbulla, where they share all the best new clips of the viral sensation.
In the clip, which has since been translated, Hasbulla said: "I want my closest friends to be normal people."
"A few good close friends, that's enough for me. Because lately they are after my money. Everyone is asking for money. That's why I want that.
"I'm on a spending spree. When I go somewhere for example to Dubai or somewhere else. When I'm back, suddenly everyone comes at me 'bro, bro...'"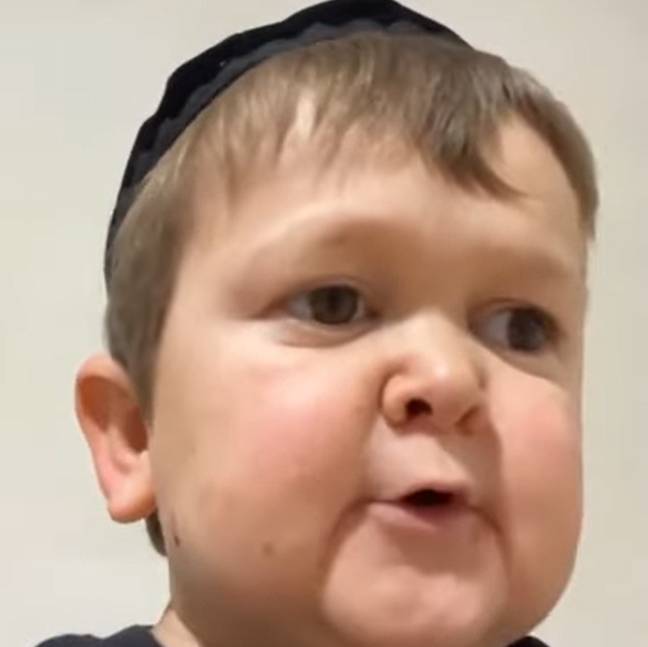 He continued, explaining why his friendship group has now shrunk: "I'm thinking what is going on here. Turns out they knew I made some money when I was there."
"Everyone was after my money calling me bro and stuff.
"Now I understand what is going on - I have to narrow down my circle of friends."
Hasbulla then talks more broadly about his life in the limelight and how it may not be as good as it seems from the outside.
The Russian celebrity concedes it is often a 'hard life'.
He continues: "So don't dream of this kind of life. It's not like people think, it is not that good."
"Sometimes takes me here, sometimes take me there. All everyone sees is how much money I make.
"This is a hard life brother. Very hard - I don't recommend it."
He concluded: "The most important thing is you are healthy, happy and joyful.
As usual, Hasbulla continues to make the headlines as he has recently signed a five-year deal to fight with UFC, according to reports.
He has had a few words with UFC star Conor McGregor in recent weeks, as the pro-fighter has challenged the social media star to a sparing match.
This comes after McGregor took aim at Hasbulla - branding him a 'g**p' - after the TikToker mocked his nickname.
Hasbulla has become one of the biggest names on social media in recent years, with 3.2 million followers on Instagram and over 2 billion views on Chinese video-sharing platform TikTok.