Brit was hospitalised after holding in a sneeze and blowing hole in throat
Ever held in a sneeze to be polite? Well, you'll be thinking twice about doing so after reading this.
One Brit was left hospitalised after holding in a sneeze and ended up blowing a hole right through his throat.
In a case report published back in 2017, the British Medical Journal explained the medical phenomenon in a report aptly titled: "Snap, crackle and pop: when sneezing leads to crackling in the neck."
Pretty iconic - if you ask me.
In the report, the doctors reported that a 'previously fit and well 34-year-old man' turned up to emergency services with a 'change of voice' after a particularly 'forceful sneeze'.
"He described a popping sensation in his neck and some bilateral neck swelling after he tried to halt a sneeze by pinching the nose and holding his mouth closed," the report continued.
The bloke then started to notice some odd symptoms including pain when swallowing, a change in his voice, a popping sensation and swelling in his neck leading him to seek medical attention.
The case was even more bizarre considering the man 'denied having eaten anything sharp' alongside having 'no fever' or 'signs of respiratory distress'.
Upon a physical examination, health professionals found 'swelling and tenderness' in his neck with an X-ray later revealing that 'streaks of air' had become trapped in parts of the man's throat tissue.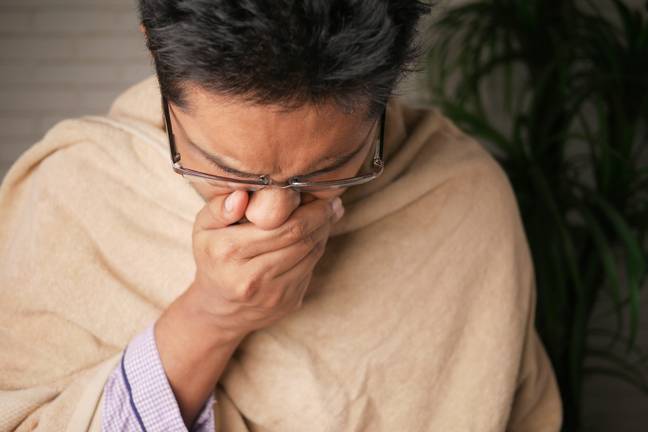 These pockets of trapped air effectively meant the man had ruptured his own throat.
The authors added that it was the type of injury that usually results from trauma, surgery, or infection.
One of the doctors who wrote the report, Wanding Yang, told CNN at the time: "This 34-year-old chap said he was always trying to hold his sneeze because he thinks it is very unhygienic to sneeze into the atmosphere or into someone's face.
"That means he's been holding his sneezes for the last 30 years or so, but this time it was different [...] Luckily, it was a very small perforation. He didn't need any operation."
Luckily, the patient recovered after using a feeding tube and being put on a course of antibiotics.
The report noted that his symptoms 'gradually resolved during the course of admission'.
On a two-month follow-up, the man 'did not present any further recurrence or complications'.
Catch it, bin it, kill it and never hold it in.