Woman who's watched 2,000 people die shares most poignant things she's heard in people's final moments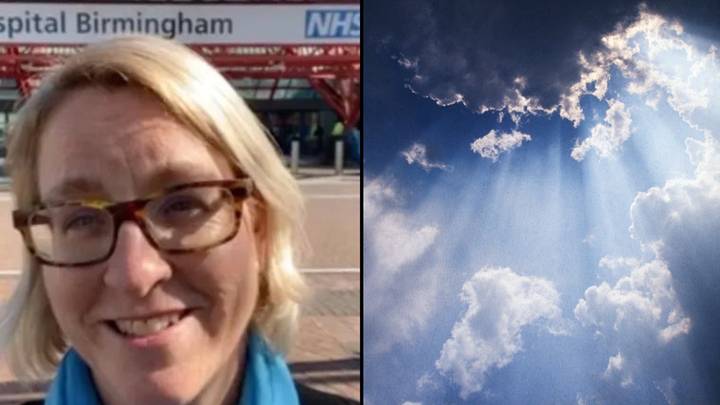 Let's be honest, death is pretty s**t. No matter how hard we fight it, it's something we cannot avoid.
One woman - who has watched about 2,000 people die - is reminded of this everyday.
Wells has spent 20 years as a palliative care doctor, looking after terminally ill patients.
After working in the profession for years, the doctor now sees death as 'natural, normal and often beautiful'.
Wells runs a team of 10 doctors who manage 12 to 20 patients at a time with terminal diagnosis.
Her patients typically have weeks to live.
Writing about her experiences for The Telegraph, she explained how people's final hours are 'a special, humbling time'.
Wells wrote: "We recently had a lady with heart failure who was terrified, having seen her dad die badly of the same condition.
"But we reassured her that dying is generally a peaceful process, during which people get sleepier as their organs slow down and they slip into unconsciousness, able to hear and feel the touch of a hand, even though they can't communicate.
"Once people understand it takes much of the fear away, although of course, that can't stem a sense of regret, the biggest of which is not spending enough time with their families."
Wells made an important point about the regular work-related worries we all have.
"Not one person has said they wished they spent longer in the office, and sacrificing family time in pursuit of professional validation is a source of huge sadness," she added.
"I remember a doctor – we are a tricky bunch, used to being able to sort things out ourselves – who talked of his regret at working through Christmases and putting off holidays with loved ones to devote himself to his job. 'Looking back, it didn't mean anything,' he said."
Those who are not religious can sometimes be more fearful of the afterlife.
But Wells notes that her job has made her more spiritual.
She explained: "I'm not at all religious but my spiritual belief in an afterlife has been strengthened by my work.
"Patients talk to me not so much about God, but the deceased relatives they see coming to them."
The doctor concluded: "I'm not scared of dying myself. I understand what's going to happen and will make sure I am surrounded by the people I love, because above all else, this job has taught me that our connections with others are what truly matter."
Contributed by Jess Battison.