Jeffrey Dahmer's dad thinks he knows what's to blame for son becoming a serial killer
Jeffrey Dahmer's dad thinks he knows what might be to blame for his son becoming a serial killer, having previously spoken out about their family life.
In one episode, we see Lionel reveal what he believes 'started this whole thing', speaking about troubling elements from Jeffrey's life, and the impact his mother had on him.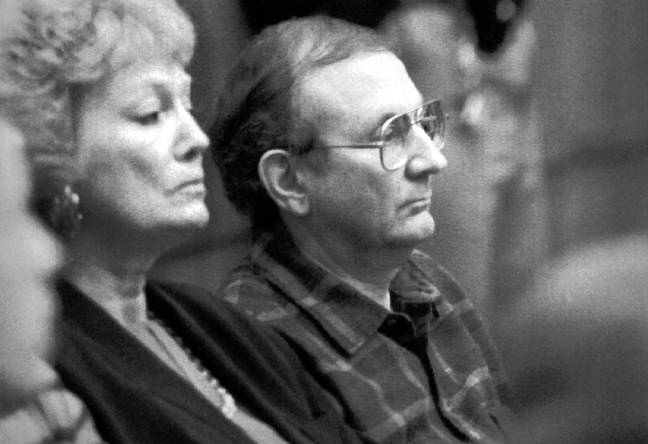 He also speculates that there was a link between the behaviour and the medication Jeffrey's mother Joyce took before he was born – not something that has ever been officially confirmed or backed up by science, we should add.
Lionel says: "You do know that pills are what started this whole thing. How many pills you think she was on when she was pregnant with him? Thousands. She was on sleeping pills, sedatives, seizure medication."
Blaming Joyce for being an absent figure in his life, he adds: "She never even held him. She scared the s**t out of him. And then she just left. She got in her car, and she drove away, and she left that kid in that house all summer."
These are claims Lionel has made in real life, too, having spoken about the specifics in an interview with CBS' Inside Edition.
"My ex-wife had been taking about 26 tablets of different medications about one month after becoming pregnant," he said, adding that he hoped medical authorities would be able to find if there was any physiological grounding that the pills could have played a role in what his son did.
Lionel and his second wife Shari also spoke about Joyce's parenting in a TV special Dahmer on Dahmer, explaining that Joyce rarely touched Jeffrey as an infant - other than to change his diaper or hold him for a photo.
"When Jeff was born, the grandparents were not allowed to hold the baby," Shari recalled.
"Joyce didn't want anyone touching the baby, or breathing on it. She was afraid of germs."
In the documentary, Shari claimed Joyce was taking 27 pills a day, including antidepressants, growth hormones and progesterone.
She also claimed she had spoken to doctors, who suggested Joyce's pill regimen while pregnant could have had an impact on Jeffrey.
In his 1994 book A Father's Story, Lionel not only spoke about the prescription drugs Joyce was taking, he also pondered whether or not his son's shyness could have been a red flag at the time.
According to The Tab, he blamed himself for not giving enough to Jeffrey emotionally.
He wrote in the book: "As a scientist, I wonder if the potential for great evil resides deep in the blood that some of us may pass on to our children at birth."