Jeremy Clarkson Threatened With Legal Action By YouTuber After Trademarking Catchphrase
Jeremy Clarkson has been threatened with legal action after trademarking a catchphrase that was already being used by an Australian YouTuber.
On 12 October 2021, the Clarkson's Farm host trademarked 'I did a thing', which happens to be the exact same name as Alex Apollonov's YouTube channel.
Apollonov, who has 2.68 million subscribers, tweeted the 61-year-old earlier today (27 January) and was not happy in the slightest.
He wrote: "Oi!! @JeremyClarkson GET F***ED!"
In a series of follow-up tweets, the YouTuber took a screenshot appearing to show him attempting to trademark the name Jeremy Clarkson, writing: "@JeremyClarkson TWO CAN PLAY AT THIS GAME!"
He added: "@JeremyClarkson My cousins girlfriends sister is a lawyer and she is pretty good.
Jeremy Clarkson is yet to respond to Apollonov.
The description of the trademark made by Clarkson reads: "On Tuesday, October 12, 2021, a United Kingdom trademark registration was filed for I did a thing by Curdle Hill Farm Ltd ********, ********, ***** ****."
Trademarkia added: "The current status of this trademark filing is Application Published.
"The I did a thing trademark is filed in the category of Chemical Products, Paper Goods and Printed Material, Houseware and Glass Products, Clothing Products."
But that was refused following backlash among locals which resulted in the council planning officers recommending that it shouldn't be built.
Clarkson has now hit back at the people who helped get the plans rejected in his Sunday Times column.
In the article, Clarkson first outlined everything he had done to ensure he was ready to get the restaurant up and running after gaining support from some locals.
He had bought cows, built hen houses and even fitted toilets to the building.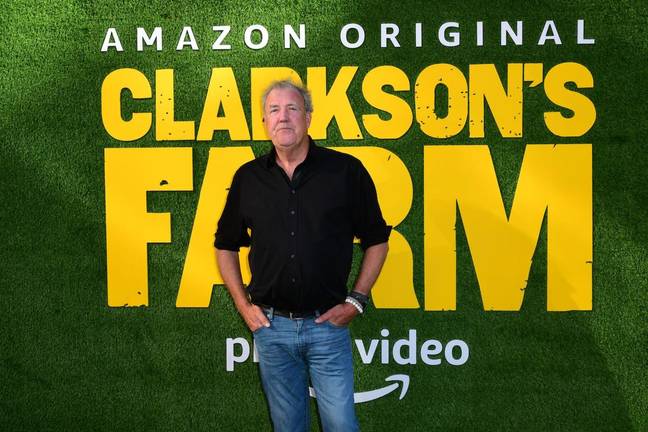 Writing in the column, he said: "It was horrific. They didn't seem to have any facts to hand and one of them wondered why I couldn't open the café on someone else's farm.
"Mostly, though, they seemed to be extremely bothered by the fact that the barn was in an area of outstanding natural beauty, not understanding perhaps that it's only beautiful because farmers keep it that way.
"They also seemed concerned about how much lighting would be needed and how this would affect the night skies. Not as much as nearby RAF Brize Norton does, I thought, but I wasn't allowed to speak."