Woman with severe dairy allergy dies four days after boyfriend proposes
A newly-engaged woman with a severe dairy allergy died just four days after her fiancé popped the question because her tea was stirred with the wrong spoon.
The freak accident happened on 30 December when Jess Prinsloo, 24, was on what should have been the South African holiday of a lifetime with her partner Craig McKinnon, also 24.
It was there that he had popped the question on 27 December at the God's Window viewpoint in Mpumalanga.
However, just days later, tragedy struck when Jess accidentally stirred her tea with the wrong spoon.
She had an acute dairy allergy and went on to suffer anaphylaxis.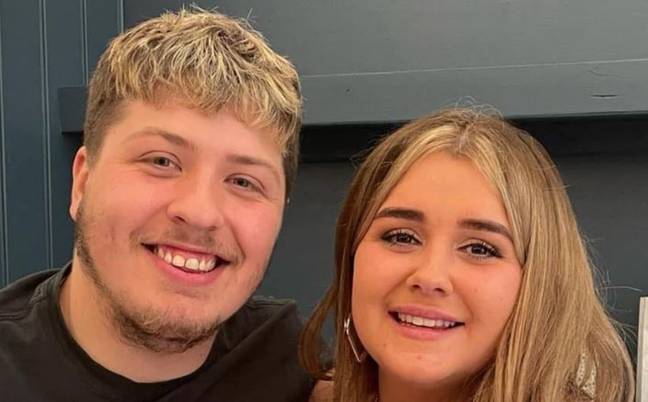 This is a severe, potentially deadly allergic reaction that saw her throat close up and ultimately claimed her life.
While Jess, who was a marketing executive, carried two EpiPens in case an incident like this occurred, it sadly wasn't enough to save her.
This meant that Craig had to return to the UK on Monday (16 January) carrying his new fiancée's ashes.
Craig said: "When Jess died, a part of me died too - but there is no one to blame for her passing away.
"But, God, she'd had several near-misses."
Craig has now speculated that Jess's body had slowly been weakened after multiple allergic reactions over time - and that's why something so innocuous was able to claim her life.
He revealed that she first developed her diary allergy when she was nine months old.
The bereaved 24-year-old said this resulted in an incident where Jess had to be resuscitated after she came into contact with dairy through a curry when she was 18.
Craig, who began dating Jess in 2019 when the pair were students, added: "Another time, she ordered a vegan dessert which shouldn't have had dairy and she needed antihistamines, an EpiPen and a hospital trip.
"I haven't eaten dairy for about three years because it just wasn't worth the risk."
Craig, who works for AA insurance, said that because Jess died in South Africa, where many of her family live, they were hit with unexpected bills of £3,700 plus £1,200 in coroner's fees.
Her funeral took place there on 6 January in South Africa, but there are plans to have another funeral for her family members in the UK.
Craig said that he is sharing Jess's story to raise awareness about the severity of allergies.
"It is something people cannot control and it can kill them," he said. "I just want people to listen and understand how serious this is."
You can help the family with Jess' funeral costs on GoFundMe here.
More information about dairy allergies can be found from Allergy UK.