Jim Carrey says he's 'retiring' from acting and claims that he's 'done enough'.
The actor, who recently said he was 'sickened' by Will Smith's slap to Chris Rock at the Oscars, has now revealed his future acting plans and insists he's 'fairly serious'.
The 60-year-old was speaking to Access Hollywood ahead of his new film Sonic the Hedgehog 2, and he revealed he's 'probably' going to retire.
He said: "Well, I am retiring, I am being fairly serious.
"It depends – if the angels bring some sort of script that's written in gold ink, that says to me that it's going to be really important for people to see, I might.
"I might continue down the road, but I'm taking a break.
Jim added: "I really like my quiet life, and I really love putting paint on canvas, and I really love my spiritual life, and I feel like – and this is something you might never hear another celebrity say as long as time exists – I have enough. I've done enough. I am enough."
The Dumb and Dumber actor has recently been in the headlines for his comments about the infamous Will Smith and Chris Rock incident at the Oscars.
Smith slapped Rock at the Academy Awards last week (27 March) after he made a joke at the expense of his wife, Jada Pinkett Smith.
Attendees at the awards show got to their feet after Smith won the Oscar for Best Actor, just a short while after he took to the stage to slap Rock.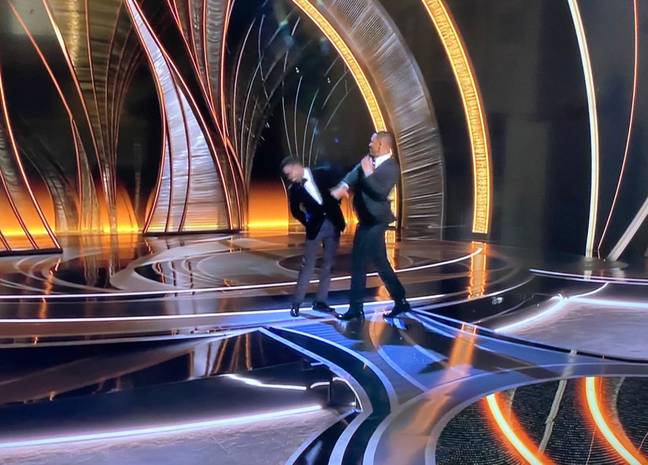 Speaking to CBS's Gayle King, Jim said he didn't like the standing ovation Smith received.
"I was sickened by the standing ovation," Carrey said.
The actor continued: "I felt like Hollywood is just spineless en masse," and insisted he would have sued Smith if he was in that same situation.
Jim added: "I'd have announced this morning that I was suing Will for $200 million."
He concluded: "That video is gonna be there forever. It's gonna be ubiquitous. You know, that insult is gonna last a very long time."
Smith has since apologised for his actions and the event organisers are said to be reviewing the situation.