Just Stop Oil bridge protesters accused of having 'blood on their hands' after death of two women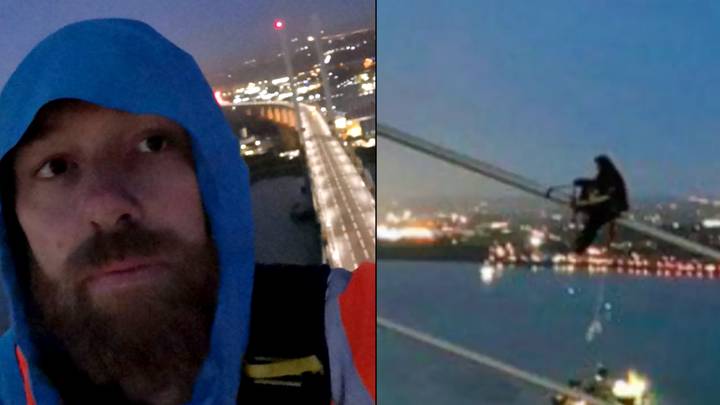 Just Stop Oil protesters have been accused of having blood on their hands after their Dartford Crossing demonstration.
A stranded motorist and a woman who stopped to help them were killed on the hard shoulder of the M20 near Swanley, when a car drove into them.
The ambulance team took 40 minutes to reach the scene due to tailbacks on the motorway that many were using to avoid the commotion caused by the Dartford Crossing protest.
The incident happened at 8:20 am on Monday, 17 October, when a BMW went across three lanes and hit the women on the hard shoulder; one of whom was a GP and was not named.
The other woman was a mum-of-three, called Lisa Webster.
Two Just Stop Oil protesters had earlier sparked chaos in Essex after climbing up the Queen Elizabeth II Bridge at Dartford crossing, with demonstrators scaling up two of the 84-metre-tall masts causing the entire bridge to be closed off.
Mark Heap, 54, who pulled over to help the women and was also injured, spoke from his hospital bed to The Sun.
"They may not have intended to hurt anyone, but they've got blood on their hands now.
"Without the protest the emergency services might have been able to get there in time to save the women," Mark said of the protesters.
Mick Neville, who used to work for the Met, also echoed these sentiments and said of the incident: "They may not have directly caused the M20 accident. But had their irresponsible demo not taken place, the women and van driver would probably not have been there."
One of the protesters, civil engineer Morgan Trowland, 39, posted a video from the top of the bridge, demanding that the government halts all new oil and gas licenses and consents.
He said in the video: "I'm willing to do this kind of thing because I'm not willing to sit back and watch everything I love burn for the rest of my life. That's what's happening.
"Our government has enacted suicidal laws to accelerate oil production: killing human life and destroying our environment. I can't challenge this madness in my desk job, designing bridges, so I'm taking direct action, occupying the QE2 bridge until the government stops all new oil."
The stunt was one of many that Just Stop Oil protesters have carried out in recent weeks, with Harrods being coated in paint, and people sitting in the middle of busy London roads.
LADbible has reached out to Just Stop Oil for comment.