District Attorney Alexis King has called for Rogel Aguilera-Mederos' controversial 110-year sentence to be reviewed.
Aguilera-Mederos, 26, was jailed after his truck brakes failed, resulting in a crash that killed four people.
He was found guilty on 26 counts, including two counts of vehicular assault, four counts of vehicular homicide and four counts of reckless driving causing death.
He was controversially sentenced to 110 years in prison, which was met by public outcry on social media.
King has now put forward a motion to review the case and its sentence.
The motion filed yesterday (21 December) states: "As Colorado law required the imposition of the sentence in this case, the law also permits the Court to reconsider its sentence in an exceptional case involving unusual and extenuating circumstances."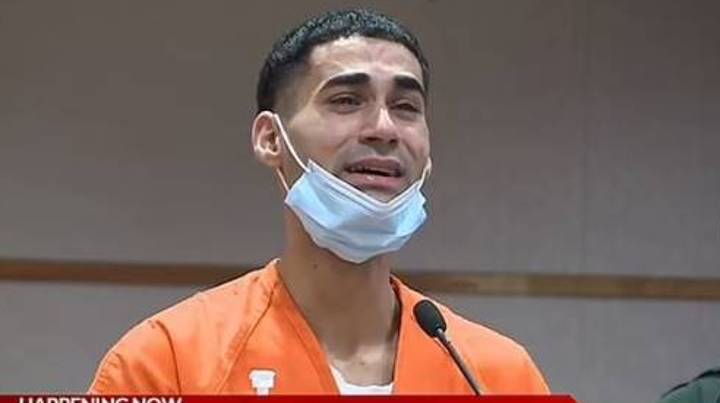 It continues: "This would allow for the conditions to be met for a modification of the defendant's sentence as was discussed by the People in the initial sentencing hearing."
On her motivations behind the motion King revealed: "The purpose for the People's expedited request is so that the named victims in the case, as well as their families, have an opportunity to be heard by the trial court who is fully aware of the facts of the case.
"We have spoken to the living victims and the families of the deceased victims, and it is their specific desire to be heard on this modification, in this forum, as quickly as possible."
A spokesperson for the DA has revealed that if King is successful, this action 'essentially re-opens the case'.
Governor Jared Polis, the only person who can 'commute' (reduce) the sentence, has received large amounts of public pressure from celebrities and the general public to intervene in this case.
For example, reality superstar turned law trainee Kim Kardashian has weighed in on the controversial verdict.
The mother of four, who has just passed the 'baby bar' law exam, took to her Instagram story to highlight that Aguilera-Mederos was 'not drunk or under the influence' during the crash and stressed that the tragic accident was caused by the mechanical failure of truck brakes.
The businesswoman then took aim at the prosecutor in this case for making an insensitive Facebook post where she revealed she had received a gift of a brake shoe as a memento of the trial. You can see the post here:
Millions of people across the world have also taken to change.org to put pressure on Polis to give the truck driver a 'just' sentence.
The petition which states: "No one but the trucking company he is/was employed by should be held accountable for this accident."
The petition has so far received over 4.6 million signatures.