Funding for Late-Night Museums and Galleries to Create a 'Vibrant Night-Time Alternative'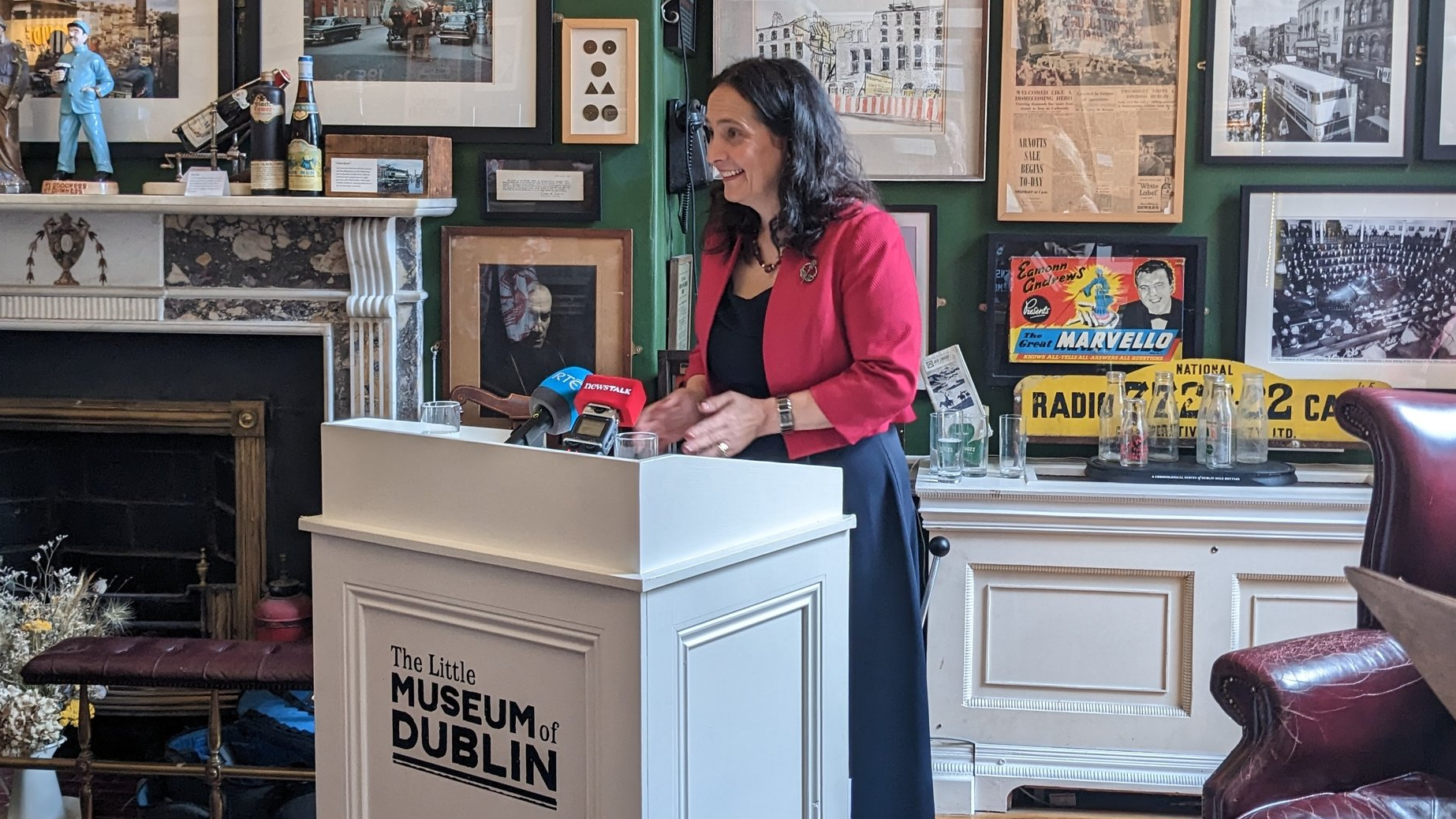 Catherine Martin, the Minister for Tourism, Culture, Arts, Gaeltacht, Sport and Media has announced a €1million fund to help facilitate the late opening of local museums and galleries across the country.
The 'After Hours' funding scheme aims to support the night-time economy and encourage museums and galleries around the country to open later by providing live events and encouraging diversity of offering in small towns and villages across the country.
Such late-night events include live music, live DJ, dancing, exhibitions, poetry readings, comedy shows theatre, film, live podcasts, storytelling, classes and wellbeing initiatives. The department is encouraging members of the Museum Standards Programme for Ireland (MSPI) and the Irish Museum Association to apply for up to €10,000 in funding.
To be eligible, applicants must open later and/or schedule events for a minimum of 4 nights until at least 9 pm.
The scheme was launched at the Little Museum of Dublin yesterday, where the minister, Catherine Martin said, "A thriving Night Time Economy is valuable to communities and I would like to encourage local museums and galleries to look at their spaces through a late-night lens.
This support announced today aims to welcome new audiences through a variety of innovative programming and activities. Bringing life to longer evenings for both communities and tourists alike."
There was welcome support from the Irish Museums Association. Its director, Gina O'Kelly said, "The support announced today extends a welcome opportunity for our museums to not only explore sustainable after-hours access and enhance participation in their programmes and events but also to reach new and under-represented audiences and provide a vibrant night-time alternative for both their communities and visitors to their localities."
At the launch yesterday, Catherine Martin also provided an update on the plans to hire Night-Time Advisors in towns and cities around the country. Those advisors will aim to help drive and support a more diverse and sustainable Night-Time Economy in their localities, engaging with the community, businesses, venues and artists.
The minister said, "I welcome the progress made across the five local authorities who have now kick-started the recruitment process for new night-time advisors. Thank you to the teams in Cork City, Dublin City, Kilkenny, Drogheda and Limerick who have announced the recruitment of these vital posts."
Plans are also in place to recruit night-time advisors in Galway City, Longford, Buncrana and Sligo.
Featured Image Credit: Department of Tourism, Culture, Arts, Gaeltacht, Sport and Media
Topics: Ireland