Vladimir Putin Bans Scott Morrison From Travelling To Russia To Hit Back At Aussie Sanctions
Vladimir Putin has banned Scott Morrison from travelling to Russia in a petty payback for Australia's sanctions.
Russia's Foreign Ministry has announced the decision, which not only targets the Australian Prime Minister, but 228 Aussie leaders.
The move has been described as a direct retaliation for when the Australian government banned the Russian President from coming to Australia.
The Foreign Ministry issued a statement, saying: "The 'stop list' of persons who are denied entry to Russia includes members of the Australian National Security Committee, the House of Representatives, the Senate and regional legislative assemblies.
"This step was taken in response to the unfriendly actions of the current Australian government, which is ready to support any actions aimed at containing Russia."
Aussie military personnel, businesses, experts and journalists who contribute to anti-Russian sentiments would also be blacklisted from the country.
Russia extended their leadership 'stop list' to New Zealand as well for their 'hostile actions' since the Kremlin launched an invasion and war into Ukraine.
NZ Prime Minister Jacinda Ardern and more than 120 Kiwi government members and parliamentarians were also blocked from visiting Russia.
It comes after the country introduced a a 35 per cent import tax on Russian goods, according to Sky News Australia.
A few days into the Russian invasion, Australia introduced a ban on Putin coming to Australia.
While the likelihood of the Kremlin leader leaving his people in the middle of a war to visit our sunny/rainy shores was pretty much zero, Scott Morrison wanted to send a signal that Putin's actions would be held to account.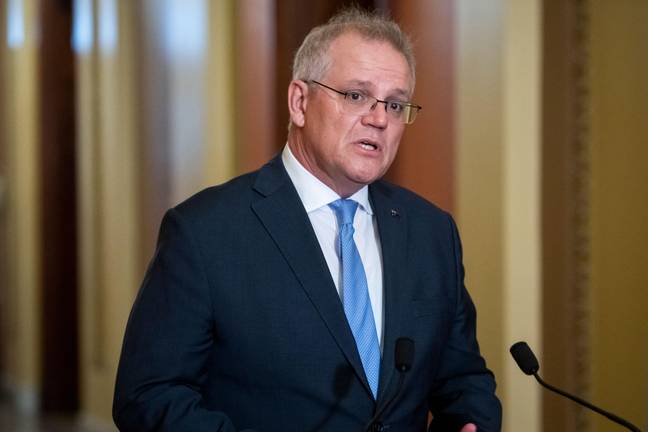 He said back in late February: "He said in a statement: "We are holding Russian President Vladimir Putin to account for his egregious unjustified war against Ukraine.
"President Putin, Foreign Minister Lavrov and Defence Minister Shoigu are directly responsible for Russia's unprovoked and unlawful further invasion of Ukraine.
"It is exceedingly rare to designate a head of state, and reflects the depth of our concerns.
"President Putin joins a very small group that includes Robert Mugabe of Zimbabwe, Muammar Gaddafi of Libya and Bashar al-Assad of Syria."
The Australian government has been shocked to hear of alleged war crimes being committed in Ukraine.
Foreign Minister Marise Payne said history would not look kindly on Russia, especially following reports of hundreds of civilian bodies being discovered in Bucha, just outside of Kyiv.
"Shocked to hear of accounts of summary execution, rape, looting and other crimes by Russian troops in Bucha and across Ukraine," Ms Payne said.
"The targeting and treatment of innocent men and women in this way is despicable. Russia must and will be held accountable for the actions of its forces."
Featured Image Credit: Mikhail Klimentyev/Russian Presidential Press and Information Office/TASS/Alamy Live News. REUTERS/Evelyn Hockstein
Topics: Australia, Russia, Ukraine, Vladimir Putin