South Korea Unveils The World's First Floating City Designed To Withstand Rising Sea Levels
South Korea has unveiled plans for the world's first floating city that is adaptable to the sea level.
NBC News reports that the city will be developed by a firm known as Oceanix, which revealed the prototype for the South Korean city of Busan at a United Nations roundtable.
The small city intends to hold 12,000 people; however, Oceanix claims the city will one day have the capacity for 100,000 people.
The project is estimated to cost around US $10,000 per square metre, totalling US $627 million.
The sustainable city, backed by the United Nations Human Settlements Program, is expected to have three parts to its design, including a platform for housing, an area for public spaces and a third part dedicated to research on floating cities.
Oceanix also shared that the city should be able to withstand 100-year storms with a foundation that rises with sea levels.
Co-founder of Oceanix Itai Madamombe told Insider last year about the design: "It just happened that Busan is the best place for us to deploy this prototype."
She added: "The idea is that the city will rise with the sea and therefore be flood-proof, while also producing its own energy, fresh water and food, with cages under the islands used to house seafood."
During the UN roundtable, the intergovernmental organisation said the project would be 'an innovative way to create new land for coastal cities facing severe housing shortages and looking for sustainable ways to expand onto the ocean while adapting to sea-level rise and climate change'.
The rising sea levels have posed a threat to communities existing on small islands, which would see flooding of coastal regions if the climate crisis is not addressed.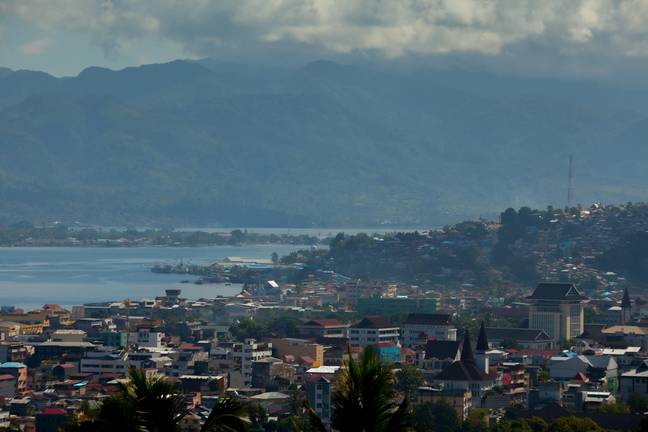 Sea levels have risen about 21-24 centimetres (8 -9 inches) since 1880, with about a third of that percentage occurring in the past two and a half decades, according to Climate.gov.
Aju Business Daily reports Oceanix CEO Philipp Hofmann called the city a 'milestone' as it addressed climate change while offering a place to foster an eco-friendly village that would exist in the future.
He said: "Today is a pivotal milestone for all coastal cities and island nations on the frontlines of climate change.
"We are on track to delivering Oceanix Busan and demonstrating that floating infrastructure can create new land for coastal cities looking for sustainable ways to expand onto the ocean, while adapting to sea-level rise."
Oceanix is expected to complete the floating city within two years, with construction beginning next year.