Man born with micropenis explains how he approaches subject when he meets girls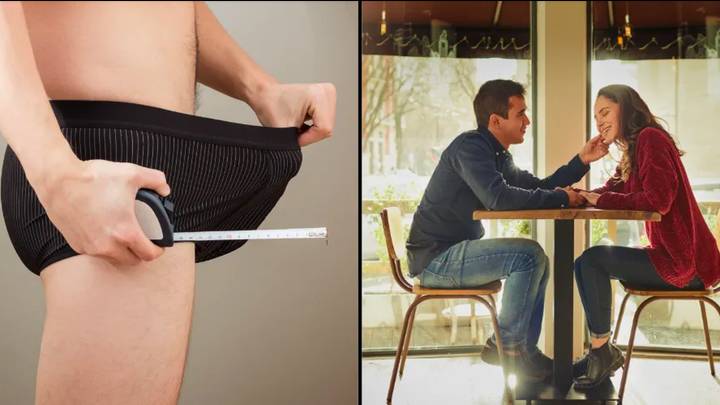 A man born with a micropenis has opened up about how he approaches the subject when he meets women.
'Micropenis' is the medical term for a penis that measures below the normal length of an otherwise fully formed penis, and is something usually diagnosed at birth.
According to a 2010 study published in Science Direct, titled 'Disorders of the Penis and Scrotum', the strict definition of micropenis is 'one in which the stretched length of the penis is more than 2.5 standard deviations (SD) below the mean' for the age.
Healthline reports that, in adult men, a micropenis measurement is anything below 9.32cm (3.67in), while in prepubescent boys it is below 3.8cm (1.5in).
In newborn babies, a micropenis is regarded as something measuring below 1.9cm (0.75in).
One man with a micropenis took to Reddit to share how it affects his life, having hosted an AMA (Ask Me Anything) on the site.
Saying he 'hates' that he was born with one, the user encouraged people to submit questions about whatever they wanted to know about his experiences.
One person asked: "How do you approach sexual relationships when you meet a girl, like do you inform her first or just go for it and pray for the best?"
The man said he 'doesn't bother lying to women' about his size, adding: "But like in the beginning stages like those talk to get to know you stages and if it's bought up during one of those sexy time talks, I'll be honest and say my size.
"Other times like heat of the moment just hooked up with a woman when it happens I'll take mine out and just hope for the best. [Though] I've experienced many awkward embarrassing moments."
When someone else asked how women tend to deal with the 'elephant in the room, or lack of', the user replied: "Mostly every partner I've been with were kind disappointed.
"I mean I sorta felt it and normally it's an awkward embarrassing experience from there.
"I mean the insecurity gets the better of me some days for sure but it's the hand I'm dealt. All I can do is accept myself."
Saying they were 'sorry' that the man hated the position he was in, another user asked him to share something he loved about himself.
Noting the 'good question', he replied: "My friends say I'm a good listener and gives good advice I think that I love being there for the people I love."
Someone else added supportively: "Keep that up, that is way more worth!"