A woman in Australia has revealed how her son was denied entry to a bar because he had a mullet, saying that people shouldn't 'discriminate' against the hairstyle as it's not always a 'sign of personality'.
The mother, named Karen, called in to Radio Perth to explain what had happened to her son recently when he went out with friends, saying the group ended up having to move on to a 'more inclusive venue'.
He and his pals had turned up to Cottesloe Beach Hotel in Perth, but he was turned away by door staff – who told him there was a 'no-mullet policy'.
Karen said: "The mullet is impressive, and he's quite proud of the mullet – his hair's got quite curly, so it's got quite a thickness to it.
"Although he did have a hat on that afternoon, so I'm curious to know how they actually knew it was a mullet hiding under there."
While the rest of the group were allowed in, her son – who had been designated driver that day – was turned away at the door.
Karen continued: "The irony is that he was actually driver for the night. They went to the OBH [Ocean Beach Hotel], the line was too long, and maybe the line is not long at the Cottesloe Beach Hotel because, you know, they're not letting mullets in.
[…] They happened to get in – his mates were going in ahead and the bouncer just stopped him and says, 'Sorry, mate. We've got a no-mullet policy'.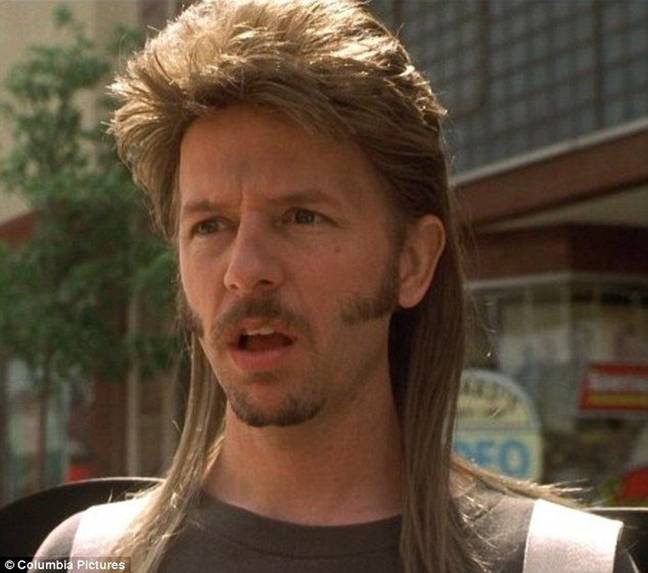 "And he had a chuckle and thought he was taking the mickey a little bit – and you don't have a chuckle with some bouncers.
"And so then he got told 'No, actually, you're not welcome to come in'
"And so they all had to leave because he was driver, and so they took their business to a more inclusive venue."
Karen said she and her son had a good laugh when he got home because 'he couldn't believe it'.
However, the next day they felt he had had a lucky escape, claiming there had been an outbreak of Covid cases at the bar.
"His mullet saved him, because it saved him from not being able to work all that week," she said.
When asked if she liked the mullet herself, the mum answered diplomatically: "I'm not a massive fan of the mullet, but what it tells me is that we shouldn't discriminate because they are actually a group of really lovely lads."
She that the hairstyle is 'not a sign of personality, and that the venue missed out on having 'some really lovely young lads at their venue that night'.
According to WA Today, a dress code sign had been posted inside the venue stating that anyone with a mullet would not be welcome.
However, the venue later backtracked, saying in a statement that the decision was 'an error in judgment and should not have been produced or displayed'.
A spokesperson told the outlet: "This is not a policy of the hotel, and we apologise for any inconvenience. Further, we would like to reach out to the gentlemen who were inconvenienced and apologise in person."
LADbible has reached out to Cottesloe Beach Hotel for comment.
Featured Image Credit: Alamy
Topics: Australia