'Most dangerous man in Britain' squared up against 20 men before meeting brutal end
A bare-knuckle fighter, who has been described as the 'most dangerous' man in Britain, once offered out 20 guys at once after claiming they stole his dog.
The Ripper gained a reputation as one of the most fearsome fighters in the country, who was known to 'fight against 100 men and never back down' during his life.
This is according to Matt Legg, who has been compiling records of the stories and exploits of bare-knuckle fighters.
Gorman – who declared himself undefeated during his fighting life – told Legg that the gypsy fighter was the 'hardest man' that he ever fought.
In their fight, neither man was dropped to the floor, though Gorman – perhaps predictably – claimed that he was the eventual victor.
We can't be sure of that, but we can be sure that Ripley was a very tough cookie.
His niece, Rosie Smith, described her uncle as 'a gypsy man known to be very, very wary of.'
"He would never back down," she added.
On one occasion, Ripley proved that his reputation was fearsome after he approached a group of 20 men when his dog went missing.
Believing that the men knew what had happened, he offered them an ultimatum.
He said that he was going to the shops, and by the time he returned, he expected the dog to be returned or he'd be coming for each and every one of them.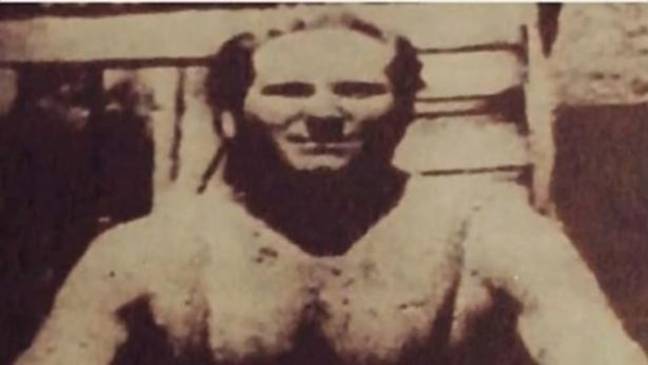 Legg said: "He said 'if I don't get my dog back by the time I get back from the shop with my wife, then there's going to be trouble'.
"Apparently he went off to the shop and, by the time he got back, the dog was back."
Rosie said that her uncle is still talked about in the gypsy community, and remembered as one of the toughest to have ever lived.
However, he wasn't tougher than bullets, and he ended up dead after a shooting in a pub in Croydon.
The person holding the gun was his own wife.
As it happened, she'd allegedly shot him before, and he's said to have told her: "The next time you shoot me, you better kill me."
So, heeding that advice she brought the gun to the pub that night, to be told by her husband: "You know what I told you, don't you?"
This time, she made sure, and Ripley was shot dead at the age of 34.
Still, his name is remembered around the community, and he's spoken of as one of the hardest and strongest fighters there ever was.